TSLA Stock News: It is perhaps the most watched earnings report in each quarter. On Wednesday, after the closing bell, electric vehicle leader Tesla (NASDAQ: TSLA) reported its first-quarter earnings. The stock has ripped higher so far in 2023, gaining more than 66% since the start of the year. Overall, despite the year-to-date gains, Tesla's stock remains below both the key 50-day and 200-day moving averages.
The company has been under fire in recent months for a series of price cuts on its vehicles. Most recently, Tesla cut the price again on both its Model 3 and Model Y vehicles on Tuesday, just one day before its earnings report. It is the sixth price cut so far in 2023 which has led many to believe there has been a decline in demand for electric vehicles. With a looming global recession, high-priced vehicles have fallen out of favour with consumers around the world.
Netflix Earnings Results: Why Netflix Stock Tumbled on Wednesday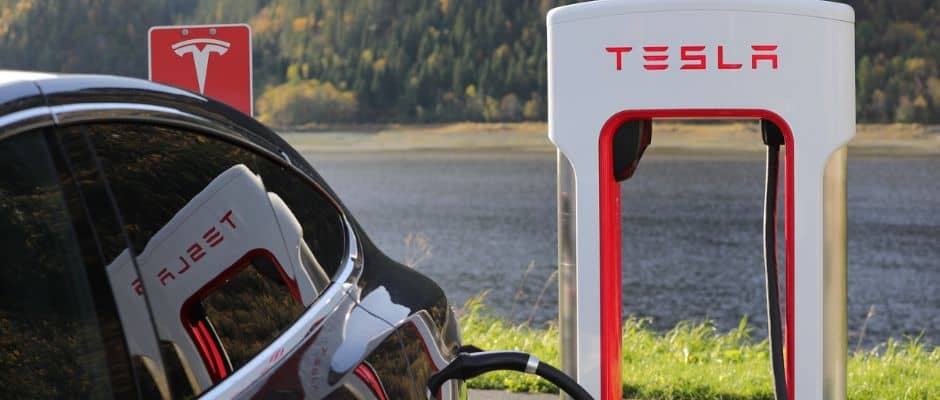 Tesla Earnings for Q1 2023
After the markets closed on Wednesday, Tesla broadcasted its earnings call on Twitter. All eyes were on earnings and gross margins following the company's numerous price cuts.
Overall, Tesla topped Wall Street estimates for the quarter. Earnings per share came in right in line with expectations at $0.85 per share. Revenues beat Wall Street estimates at $23.3 billion compared to expectations of $23.21 billion. This represents a 24% increase from this quarter in 2022 when Tesla made about $18.8 billion in revenues.
Earn Free Bitcoin on Your Phone: Sign up for a free Ember Fund account today!
In terms of its balance sheet, Tesla reported that it still holds the Bitcoin it bought previously. The company also holds over $22 billion in cash. Tesla has already said it expects an increase in CapEx this year with plans to build a new GigaFactory in Monterey, Mexico. Net income fell by 24% on a year-over-year basis, while automotive revenues rose by 18%. One bright spot was its Energy segment which saw a 148% growth in revenues from 2022.
So far in after-hours trading, Tesla's stock is down slightly by about 3.5% to just under $174.00 per share.
NVIDIA Stock News: NVIDIA Defies Bears and Continues Upward Ascent
TSLA Stock News and Outlook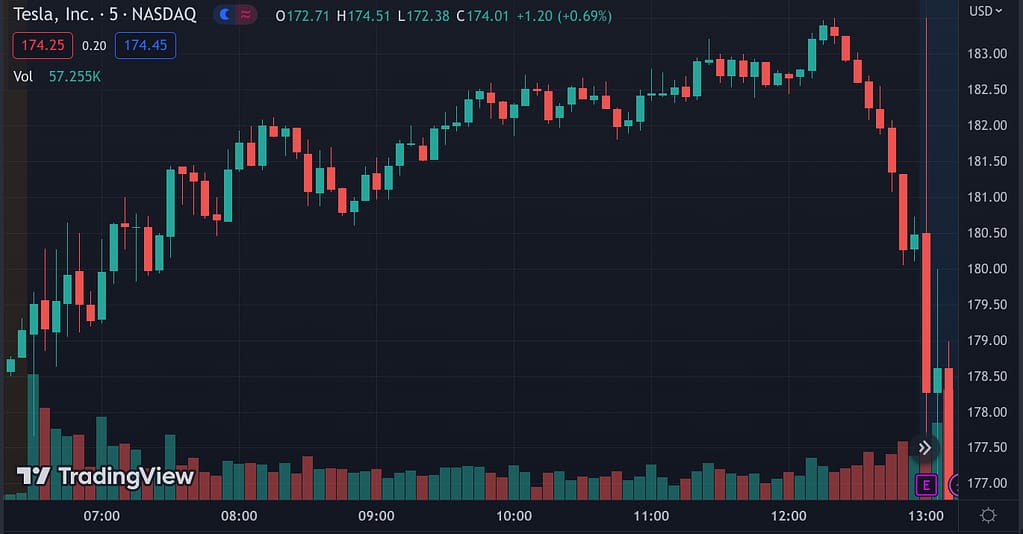 Source: TradingView.com
So what do we do with Tesla now? Is TSLA Stock a buy? With all of the bearish sentiment surrounding the company in recent months, it is a wonder the stock did not sell off more following its report. Tesla is at an interesting point in its evolution: increasing competition from other automakers is certainly putting some pressure on it. Along with the ever-changing EV subsidies from the US Government, the path forward is not as clear anymore.
It seems that Tesla is focusing more on using its global brand to corner more of the market with lower-priced cars. But with this strategy comes a decline in profits, which could certainly be a negative for shareholders. Is there a silver lining? A higher market share and increased production supply could lead Tesla to raise prices again in the future. But until then, the stock could settle in at a lower price multiple, which does theoretically lower the upside from here.