NFLX Stock News: The markets were honed in on the after-hours earnings call from streaming giant Netflix (NASDAQ: NFLX). Shares of NFLX tumbled after the markets closed, down more than 8.0% at one point. Since then, after the full details of the report were released, the stock has mounted a comeback. At the time of this writing, Netflix stock is actually up by nearly 1.4%.
Netflix is often seen as a bellwether earnings report for both tech stocks and consumer-related businesses. Traditionally, the company has reported early in the season, providing a measuring stick against which other tech stocks are measured.
So far in 2023, Netflix stock is up by about 13% as the company tried to re-invigorate profits following rising competition from the likes of Walt Disney (NYSE: DIS) and NBC's Peacock.
NVDA Stock News: Why Was NVIDIA Stock Soaring Higher on Tuesday?
Netflix Has Mixed Earnings Results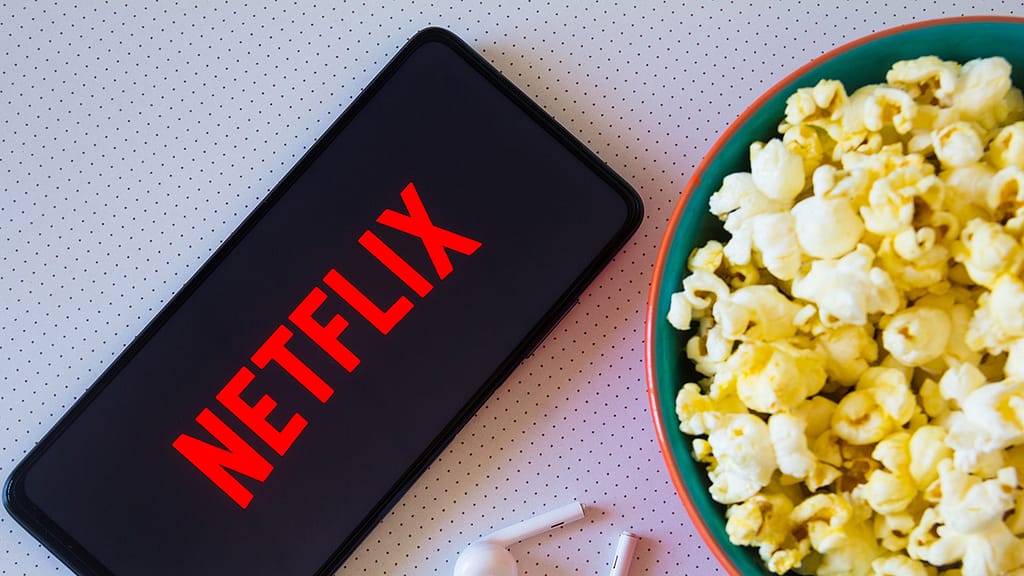 It was a mixed quarter for Netflix as it topped Wall Street expectations for earnings but fell short of consensus revenue estimates. While this was more-or-less in line with Wall Street expectations, there were some other announcements that did not sit as well with investors.
First, the much-anticipated password-sharing crackdown was delayed by Netflix. This initiative is meant to stop multiple people from sharing the same account. While consumers will see this as a hindrance, it will definitely help Netflix's bottom line in the future.
The delay will certainly mean the anticipated subscriber growth will be pushed until later in the year. This also means that Netflix's anticipated subscriber growth did not meet expectations for the quarter. Some have already attributed this mix-up to the initial stock sell-off on Tuesday. With the new password-sharing crackdown in place, Wall Street estimated Netflix would add 2.3 million new subscribers. Of course, since that was delayed, actual subscriber growth only saw 1.75 million new subscribers.
NFLX Stock News and Outlook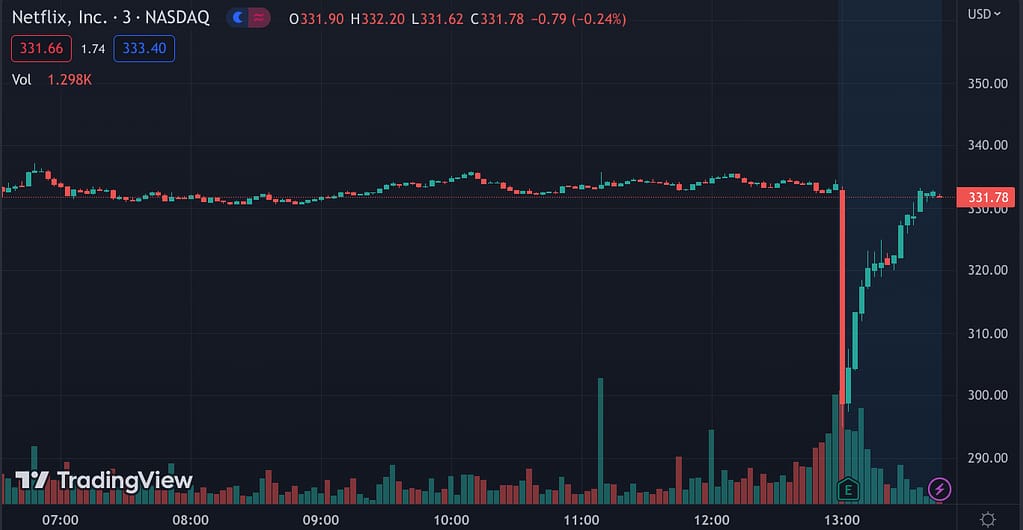 Source: TradingView.com
Options traders might be disappointed given that Netflix's price basically did a round-trip. It seems that the market believes that the initial sell-off was not justified, given the circumstances of the call. This does add more pressure on the company to meet subscriber growth expectations for the next quarter.
Related Post: What are 0DTE Options? How They Are Changing the Stock Market
So what are we doing with Netflix? At this point, it is a stay-away stock until we see the results of the password-sharing crackdown. Given that the crackdown was delayed until later in the year, the earnings call overall was mostly a neutral one. It might be a bit of a disappointment that the new ad-supported tiers did not have a major impact on the company's bottom line.
One truth does present itself with Netflix: it is no longer the dominant streaming name. The market share it enjoyed early on is eroding, and with that, Netflix will need to find ways to increase cash flow and profitability. Since Netflix is so reliant on creating new content, it does not have the luxury of Disney+ which has a massive library of intellectual property.