AMZN Earnings: So far big tech earnings have been a mixed bag. The results have ranged from disappointing from Tesla (NASDAQ: TSLA) to excellent from Microsoft (NASDAQ: MSFT) and Meta (NASDAQ: META). Guess what? The markets have not cared one bit. Nearly every stock has sold off following their results as CEOs caution against macroeconomic headwinds.
On Thursday, Amazon (NASDAQ: AMZN) reported its results after the markets closed. The company is coming off of a blowout second quarter that was easily the best under Andy Jassy. So what did Amazon have in store for us in the third quarter? Here are the results.
See our thoughts on Meta's Blowout Quarterly Results!
AMZN Earnings Snapshot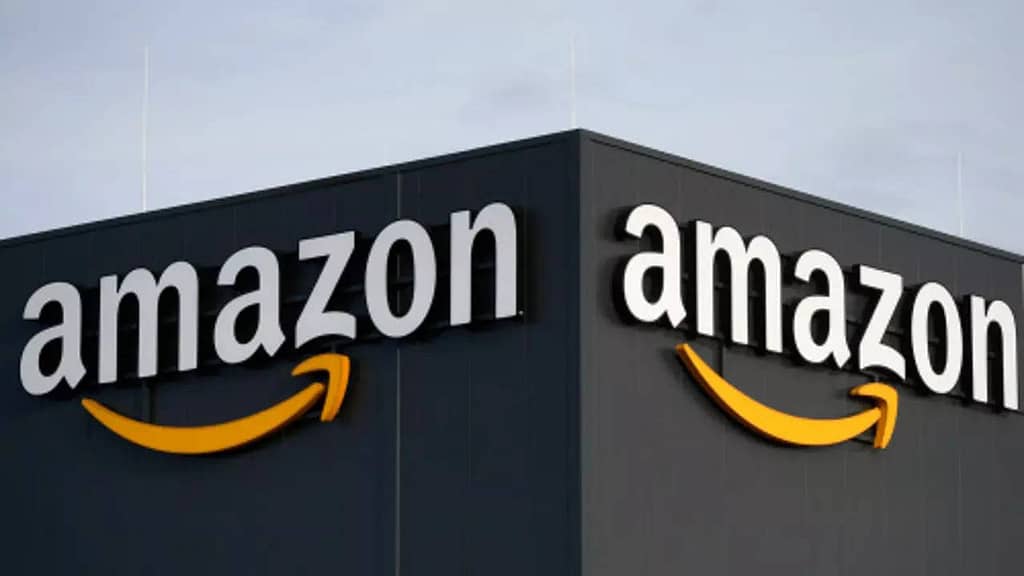 Amazon easily topped Wall Street estimates on both the top and bottom lines for the second straight quarter:
Q3 Earnings per share came in at $0.94 per share vs estimates of $0.58 per share
Q3 Revenue came in at $143.1 billion vs estimates of $141.4 billion
AWS expected revenue came in at $23.1 billion vs expected revenue of $23.2 billion
Advertising revenue came in at $12.1 billion vs estimates of $11.6 billion
The notable miss came with its AWS revenue for the quarter but so far the market is not punishing Amazon. After Microsoft proclaimed that its Azure platform was taking significant market share in the cloud space, many thought that might be coming from AWS.
Amazon provided guidance that also came in higher than the Wall Street forecast. Initial guidance came in between $160 and $167 billion for the quarter. The median revenue of $163.5 billion is a nearly 10% increase from the fourth quarter of 2022.
Like Meta, Amazon has been diligent with its cost-cutting and Jassy has stated that this continues to be a reason for the company's success. As such, net income more than tripled from $2.9 billion in 2022 to $9.9 billion this year.
As of the time of this writing, Amazon's stock is hovering at around $121.00 but it has remained mostly flat in extended trading. Compared to its peers, this is a good sign considering Meta and Alphabet both sold off despite strong figures.
Shares of Amazon were down by about 6.0% so far this week ahead of earnings and are down by about 5.0% over the past month.
AMZN Stock Outlook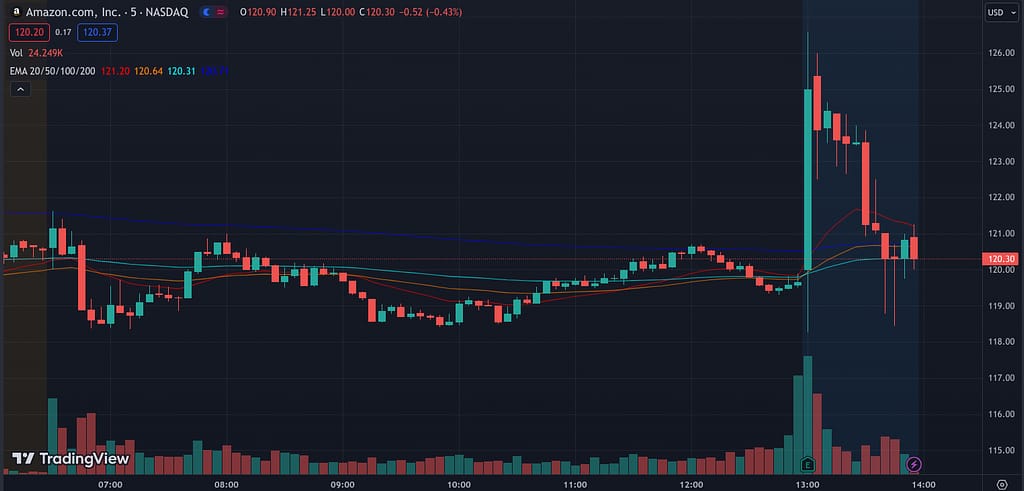 It's hard not to like Amazon stock at these prices. Net income tripled on a year-over-year basis, while it seems like the worst of the inflationary impacts are behind us.
Amazon is trading just above its 200-day moving average which sits at about $117.00. Would we be surprised if it touched that price and bounced higher? Not at all.
We're also still mired in the annual October correction so it seems like now would be a good time to load up on common shares or sell some put options at the 200-day moving average price.
The one concern is a slight dip in AWS revenue and potentially its market share. This is one thing you should be monitoring moving forward.
Other than that, Amazon seems to finally be settling in under Jassy's reign. It shouldn't be surprising that this took a few quarters to play out. Further cost-cutting would be prudent and should help pad the bottom line a bit more. Looking forward to a strong holiday quarter from Amazon with upbeat guidance for 2024.