NVDA Stock News: Close your eyes NVIDIA (NASDAQ: NVDA) bears, things just went from bad to worse. Shares of the chip company soared higher on Tuesday, during what has been a rather uneventful morning session. NVIDIA has been one of the best performers on the market so far in 2023, racking up a 95% gain since January.
The stock has also been one of the most publicly shorted stocks by FURUs on social media. Despite cries of other-worldly valuations, NVIDIA's stock continues higher like a runaway train. No doubt short sellers have had to cover their losses, leading to an accelerated upwards trajectory. Another massive pop on Tuesday morning certainly has NVIDIA at the top of every bear's list of the most hated stocks.
NVIDIA has also been gaining momentum this year because of its pivot to a focus on AI. Unless you have been living under a rock, AI is the hot sector in 2023, giving off vibes of similar rallies from crypto and electric vehicle stocks in recent years. The focus on AI is another reason why bears are flummoxed by NVIDIA's rapid ascent. These days, any company that just mentions AI gets an automatic boost to the stock's price.
NVIDIA Gets Another Upgrade from HSBC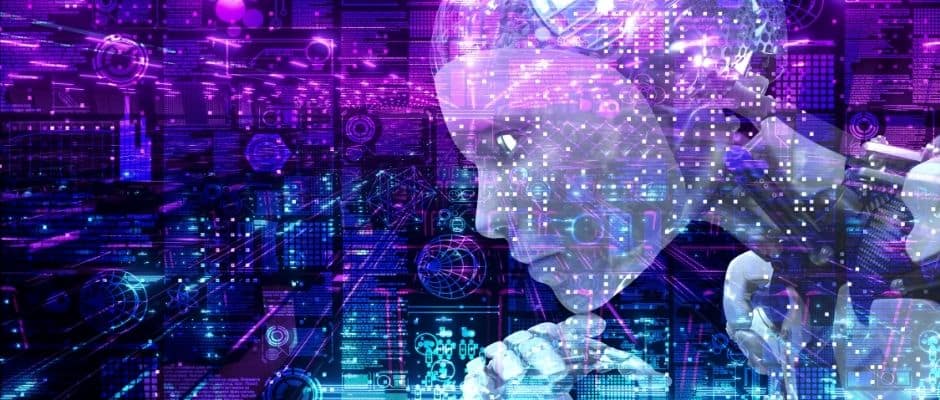 The catalyst for Tuesday's move was yet another bullish price upgrade from a Wall Street analyst. This time, HSBC upgraded the stock from Reduce to a Buy Rating. It also raised the price target from $175 to a staggering $355 per share. This represents a more than 30% ceiling from Tuesday's price.
HSBC cites AI's pricing power when it comes to its chips that power AI technology. The firm anticipates this pricing power will help to drive earnings even higher, especially as more companies look to onboard AI into their ecosystems.
One bearish note from HSBC: the declining data center revenues over the last couple of quarters. Data centers were once NVIDIA's fastest-growing segment but sales have dipped over the past few months. HSBC does believe that the revenues from AI chips can offset most of the data center losses. The company has also lost much of the momentum behind its crypto-mining customers. This was particularly impacted by the Crypto Winter and Ethereum moving to a Proof-of-Stake consensus mechanism.
NVDA Stock News and Outlook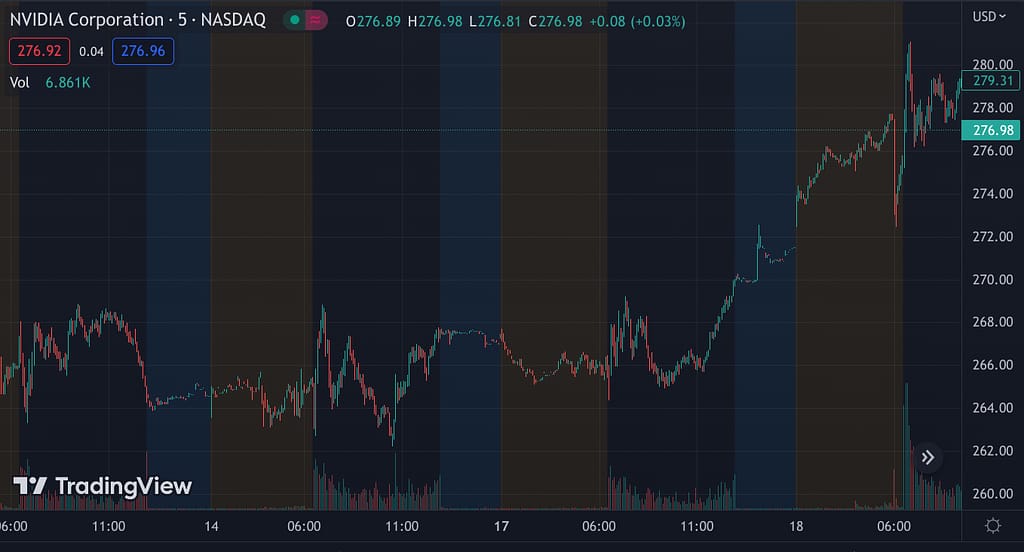 Source: TradingView.com
Even the most ardent NVIDIA bull can't deny the near-vertical ascent of the stock's chart. According to Yahoo Finance, the stock is now trading at a trailing 12-month Price to Earnings Ratio of 156 and a Forward PE Ratio of 60. The Price to Sales Ratio currently sits at 25 times sales.
Would we suggest shorting NVIDIA or trading options on it? Ask NVIDIA bears how shorting a stock in a massive uptrend has worked out for them this year. NVIDIA will likely need to retest some previous levels in the near future, and the stock has a history of rapid acceleration followed by steep declines.
The company itself is positioned to be a key player in the AI landscape in the future. It has already established itself as a household brand name when it comes to AI chips. No matter how inflated stock valuations can get, market sentiment always has the last say when it comes to price. Is it an irrational market right now? Possibly. But NVIDIA is one stock we will not get in front of. It has run too far to buy at its current valuation but has too much momentum right now to short.