On April 12th, the Ethereum (ETH) network underwent a major hard fork upgrade called the Shanghai Upgrade. It is the largest network upgrade since the Ethereum Merge that took place in September 2022. The Shanghai Upgrade is seen as the final step for Ethereum to move to a full proof-of-stake consensus protocol.
The Ethereum network is the second-largest cryptocurrency by market capitalization. It has a total value of about USD $230 billion and is second only to Bitcoin which has a market cap of just under USD $580 billion. Ethereum is widely seen as the consensus utility crypto network and provides the foundation for things like DeFi, NFTs, and ETH staking.
Want to Earn Free Bitcoin? Read our Ember Fund App Review
What is the Ethereum Shanghai Upgrade?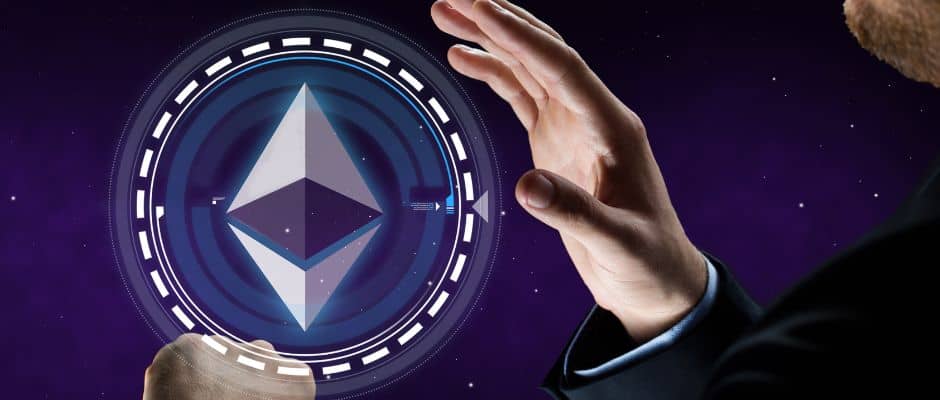 The Shanghai Upgrade is designed to make Ethereum a full proof-of-stake network. It is intended to increase the number of transactions that can be processed as well as lowering network fees. While it is another step on the long Ethereum roadmap, it is believed by many to be a significant one.
What is significant about the Shanghai Upgrade? For starters, it closes out the transition to proof-of-stake and completes the steps that were initiated during the Merge. Lower gas fees are one of the benefits that are anticipated. if you have ever used the Ethereum network, you already know that transaction fees are high especially when the network is busy. The Shanghai Upgrade will increase the number of transactions per second which will lead to lower fees.
But most of the discussion around the Shanghai Upgrade has revolved around staking. Many investors believe that the Shanghai Upgrade will have a negative impact on the price of ETH. Let's take a look at why they think this.
Sign Up For a Free Ember Fund App Account and Earn Free Bitcoin!
Will the Ethereum Shanghai Upgrade Cause the Price of ETH to Go Down?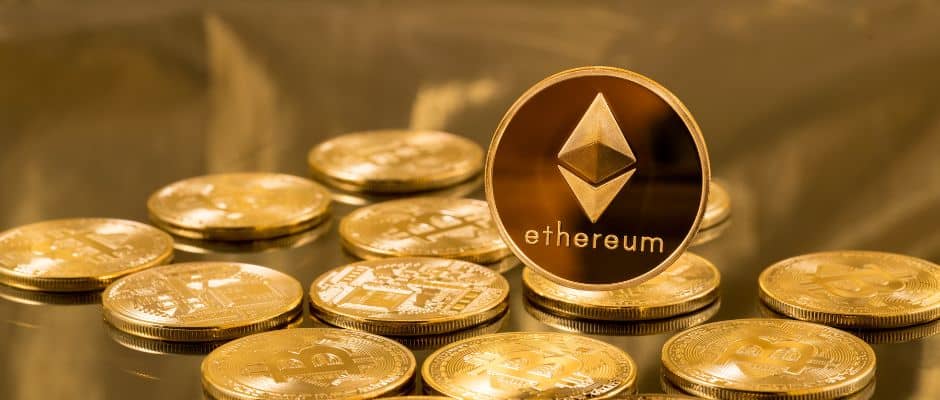 This question revolves around the fact that following the Shanghai Upgrade, previously locked staked ETH will be unlocked. Anyone who was staking ETH on the Beacon Protocol can now unstake it and cash it in. Some believe this will lead to an increase in selling pressure for ETH. As of now, up to 16% of the total circulating supply of ETH is staked on the Beacon Chain.
Will this cause the price to go down? As of the time of this writing, the analytics platform Nansen is only anticipating a small amount of ETH to be unstaked. To further support this, many analysts believe the Shanghai Upgrade will be a non-event in terms of ETH's price. While ETH can be unstaked, it is believed that most will continue to earn rewards by keeping this ETH staked.
This theory is further supported by the recent woes that the financial sector has faced. With devalued fiat currencies and a global banking crisis, many have turned to Bitcoin and Ethereum as more stable places to store their funds. Bitcoin itself has risen by more than 7% this week alone with the recent rally pushing the blue-chip crypto back over the $30,000 price level.
Interested in Investing in Bitcoin? Read This: Is Bitcoin a Good Investment (2023)?
What Will Happen After the Shanghai Upgrade?
This is still up in the air and it remains to be seen what the short-term forecast for ETH is. We will likely see some volatility immediately following the Shanghai Upgrade. But most believe that a majority of the ETH that is staked will remain staked.
One potential outcome is that more investors are attracted to ETH staking. The ability to unstake your ETH at any time is likely an attractive selling point for new investors. Previously, staking was undertaken with no concrete date when they would be unlocked.
The Shanghai Upgrade will also likely raise more awareness for Ethereum, particularly in the wake of the Bitcoin rally this week. Overall, it could be a long-term bullish event, but again, in the short term, there is likely to be some price volatility.
Sign Up For a Free Ember Fund App Account and Earn Free Bitcoin!
What is Shapella? Is it the Same as the Shanghai Upgrade?
Yes! When you hear people refer to the Shanghai Upgrade as Shapella, they are just including another part of the upgrade called Capella. Combining the two names brings us to the clever nickname of Shapella. Don't worry, Shapella is not a different Ethereum upgrade, it is all referring to the same event.
Capella is actually part of the upgrade that will allow for Beacon Chain withdrawals. The network hard fork upgrade itself is Shanghai, and together, they are Shapella.
Sign Up For a Free Ember Fund App Account and Earn Free Bitcoin!
The Bottom Line: What is the Ethereum Shanghai Upgrade?
The Ethereum Shanghai Upgrade will improve efficiency in the network and allow staked ETH to be unlocked. Overall, it is just another step in the continued improvement of the Ethereum protocol. Will the event be bearish or bullish for ETH? Nobody knows for sure, although the early indication is that it will be a net-neutral event on ETH's price.
Should you invest in Ethereum? When it comes to volatile assets like cryptocurrencies, we recommend you do your own research and only risk what you are willing to lose. Cryptos can form a small portion of your investment portfolio, but do your due diligence and make sure it fits your investment strategy.
Thanks for reading! We hope it taught you a thing or two about Ethereum!
Stay Savvy!
Just a heads up there are some referral links that we could benefit from in this article. They are for the Ember Fund App which can increase our daily Bitcoin rewards. We are not being paid by Ember Fund for this article.