MSFT Earnings: Shares of Microsoft (NASDAQ: MSFT) popped higher by more than 4.0% in after-hours trading after topping Wall Street estimates on both the top and bottom lines. The tech giant saw strong demand for AI tools and enterprise integration with OpenAI's ChatGPT.
Microsoft is the first of the mega-cap tech stocks to report earnings aside from Tesla (NASDAQ: TSLA). The company reported a year-over-year revenue growth of 13% and a 27% increase in net income.
Here are the results:
Fiscal Q1 Earnings of $2.99 per share vs. estimates of $2.65 per share
Fiscal Q1 Revenue of $56.52 billion vs. estimates of $54.50 billion
Intelligent Cloud revenue of $24.26 billion
4% Growth in Windows operating system sales
Microsoft MSFT Earnings: It's All About Azure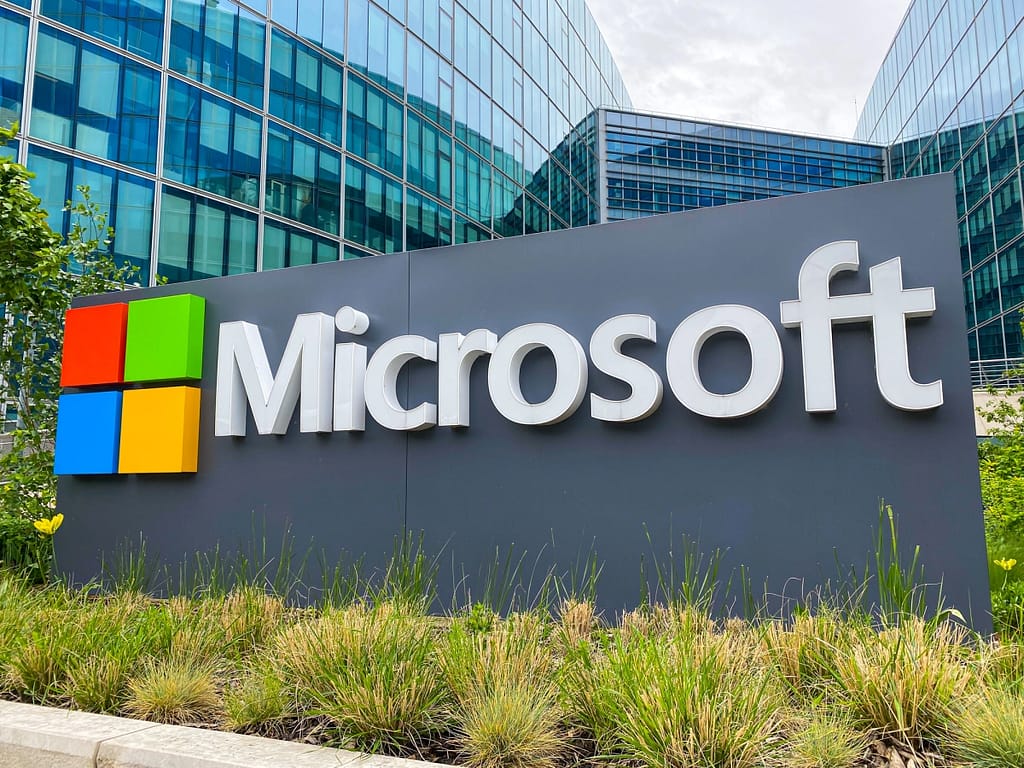 Microsoft's Azure Cloud segment saw its revenue grow by 29% which was more than the 26% estimated by analysts. Its Intelligent Cloud revenue overall grew by an impressive 19% as AI continues to drive demand. Azure's return to accelerating profits is a major reason why Microsoft delivered substantial bottom-line growth for the quarter.
The company also completed its acquisition of Activision-Blizzard earlier this quarter, although we won't see any impact of that until next quarter at the earliest.
Microsoft also continues to be the enterprise software giant. Windows operating system sales saw a nice 4% spike, while its Productivity and Businesses Processes unit saw 13% growth from 2022. Overall, Microsoft delivered a strong quarter and saw across-the-board growth in all of its segments.
MSFT Earnings and Stock Outlook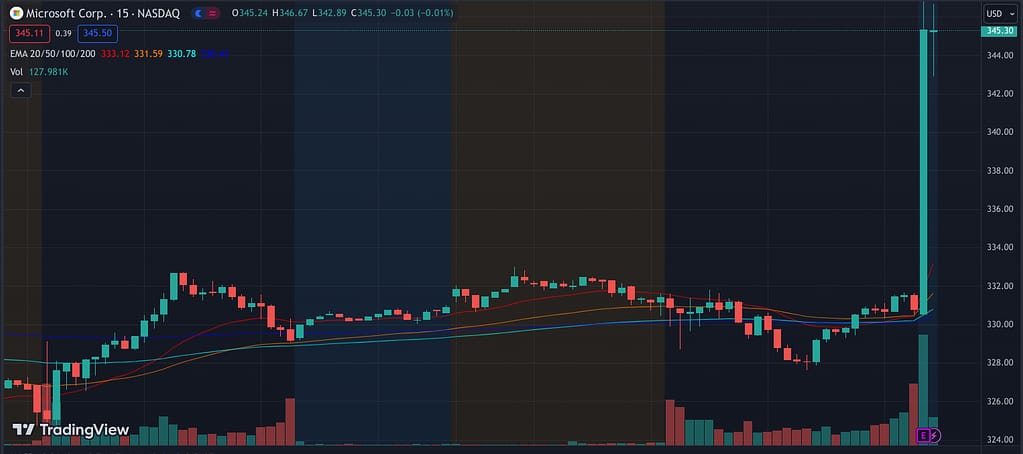 It's already been a strong year for Microsoft with shares up nearly 40% before today's earnings pop. It should be noted that the company still needs to deliver its 2024 guidance at its conference call later today, so the after-hours price surge could change.
If we are indeed heading into a time of seasonality that closes the year with a bullish rally, then Microsoft is positioned to be one of the market leaders. As companies look to continue to cut costs, look for higher adoption of Microsoft's enterprise AI services.
On top of that, the holiday season could be an important one for Microsoft after announcing the new Surface PCs. We will also likely see an impact from Activision-Blizzard sales as well.
If you think we're heading towards an end-of-year bull run, now would be a good time to write some puts against Microsoft. We're always hesitant to buy stocks after a major surge and Microsoft has already seen some impressive gains so far this year.