META Stock News: Shares of Meta Platforms (NASDAQ: META) surged higher in extended trading on Wednesday following the release of its first-quarter earnings report. Meta joins other big tech companies like Microsoft (NASDAQ: MSFT) and Alphabet (NASDAQ: GOOGL) which have exceeded Wall Street expectations. For the year, shares of Meta had already gained more than 70% prior to the earnings boost on Wednesday.
Over the past couple of years, Meta Platforms have been under intense scrutiny. First, CEO Mark Zuckerberg spent billions of dollars and continues to do so, on developing the Metaverse. Then, corporate ad budgets dried up as higher interest rates kicked in and a recession threatened to grind the global economy to a halt.
The company has spent the last few months shedding operational costs which has resulted in an anticipated 21,000 job cuts. The result has been a slimmer, more agile company that appears to be seeing ad sales on the rise. Meta Platforms recorded its first sequential quarterly increase in sales since the first quarter of 2022.
GOOGL Stock News: See Our Breakdown of Alphabet's Earnings
Meta Earnings: Here are the Numbers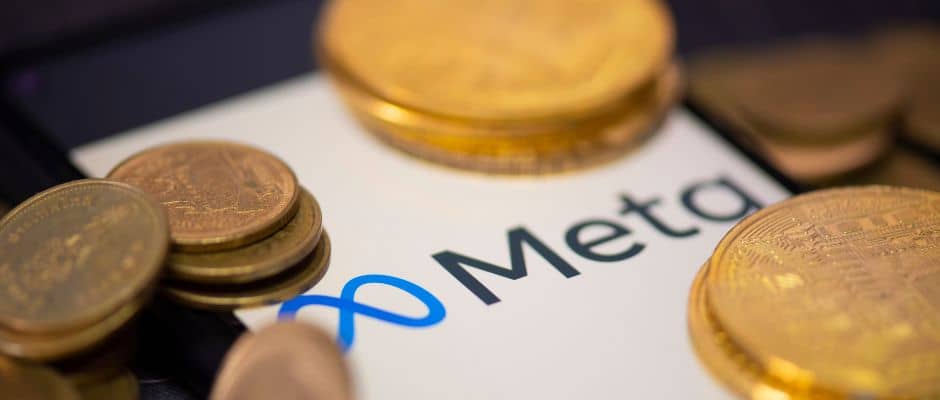 In the first quarter, Meta reported $28.65 billion in revenue compared to analyst estimates of $27.65 billion. Earnings came in at $2.20 per share and ARPU was an impressive $9.62 per user. Daily active users came in at 2.04 billion compared to Wall Street estimates of 2.01 billion. Monthly active users were right in line with the 2.99 billion figure that Wall Street projected.
Meta's sales rose by 3% on a year-over-year basis and have projected a rise to between $29.05 billion and $32 billion for the second quarter. This guidance came in higher-than-expected, which is another reason for the bump in stock price.
The Reality Labs Unit continues to bleed money with sales of $339 million but an operating loss of just short of $4 billion.
Meta Stock News and Outlook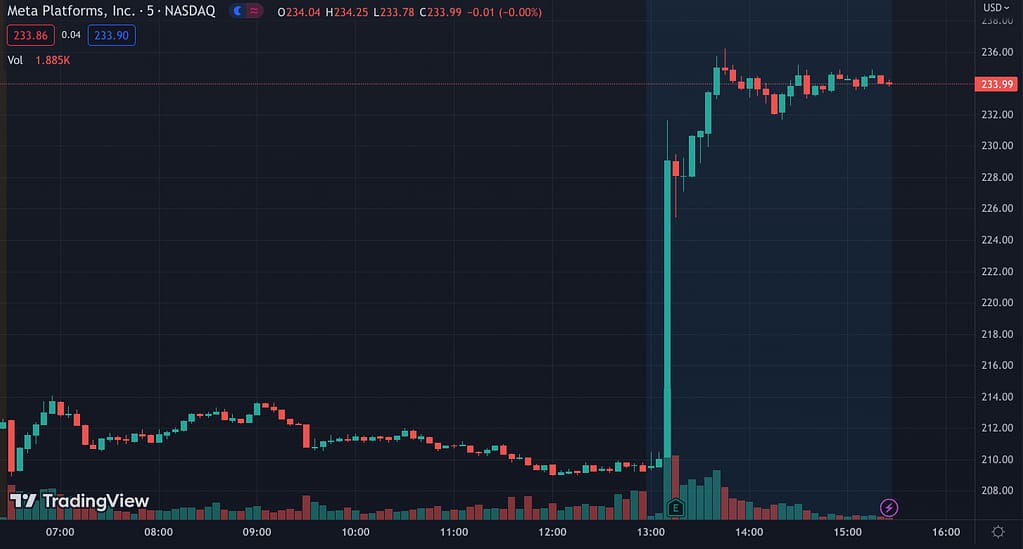 Remember when everyone said that nobody uses Facebook anymore? Well, clearly that just isn't the case. Meta continues to see staggering active user numbers and Instagram continues to be one of the best acquisitions in history. Whatsapp is also taking great strides in markets such as India, where monetization of the platform could be realized sooner rather than later.
So is Meta's stock a buy? This is definitely a case of not giving in to FOMO. Meta's stock is on fire this year and has been rivalled only by NVIDIA (NASDAQ: NVDA) when it comes to year-to-date gains. If you are a long-term investor, Meta looks to be turning the corner. Once ad spending is back to pre-pandemic levels, Meta could really take off due to its leaner operational expenditures. If you are a trader, you'll probably want to wait for some pullback and cooling-off period.
All we know is, it hasn't paid off getting in the way of a runaway train. Just ask those who are short NVIDIA this year!