After a couple of mixed reports on Tuesday from Alphabet (NASDAQ: GOOGL) and Microsoft (NASDAQ: MSFT), it was Meta's (NASDAQ: META) turn on Wednesday. The social media giant has had a phenomenal year, returning nearly 140% to shareholders. The pandemic was not friendly to Meta, and long-term bulls are being rewarded as ad spending gradually returns to normal.
The House that Zuck built has called this the year of efficiency. What that actually means is a dramatic reduction in staff and spending on the controversial Metaverse. So far, the cost-cutting has paid off for Meta as the company reported its second knock-out quarter of 2023.
Meta Reports 11% Revenue Growth from 2022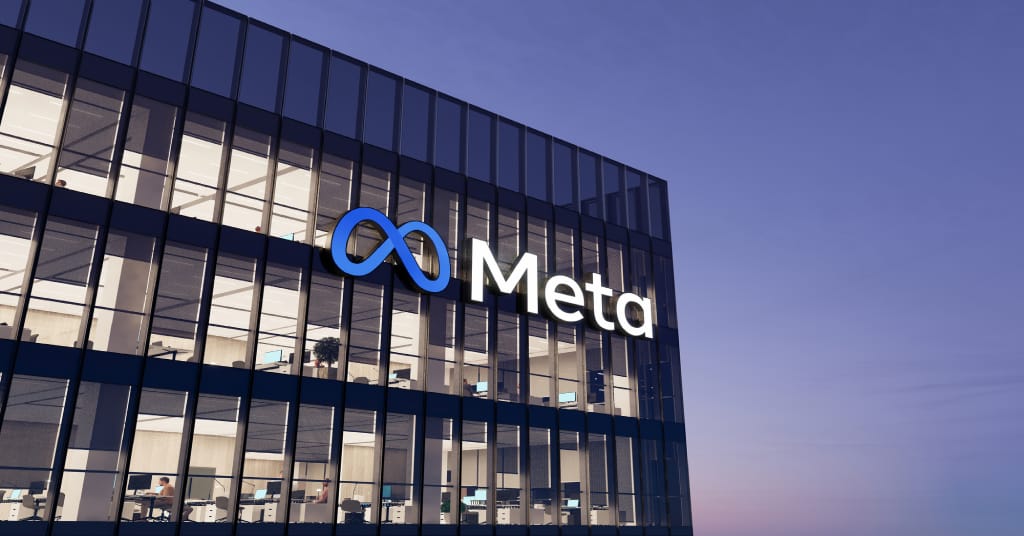 Meta topped Wall Street estimates on both the top and bottom line for the second quarter. Earnings per share came in at $2.98 and revenue hit $32.0 billion. The 11% revenue growth is a major improvement from 2022 when Meta saw three straight quarters of declining revenue. Similar to Alphabet's guidance from Tuesday, Meta anticipates more robust growth in the second half of 2023 as companies begin to raise their ad spend budgets once again.
There are a few other figures that Wall Street and investors will be watching. With social media platforms, daily active users and monthly active users are always in focus. So too is ARPU or the Average Revenue Per User, which is estimated to come in at about $10.22.
Shares of META popped higher by nearly 8.0%, but have given back some of those after-hours gains as investors await further numbers from the earnings call.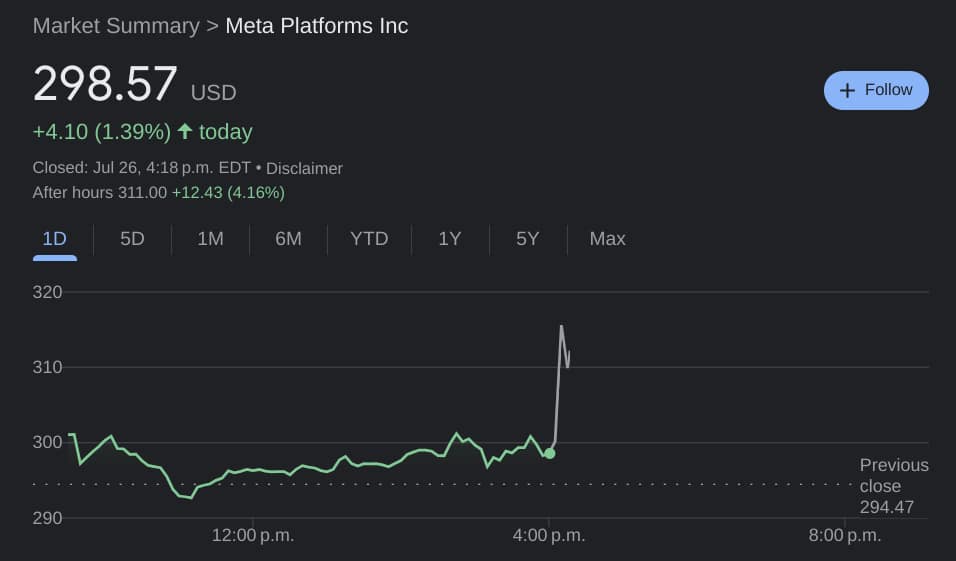 Meta Earnings and Stock Forecast
What does one do with a stock that has already returned 140% year-to-date? Long-term Meta bulls are happy to be holding the stock through thick and thin. The company recently released its Twitter rival, Threads, which integrates directly into its Instagram platform. Threads is not yet monetized but once the advertising hits, it will open up yet another revenue stream.
Meta shareholders will be seeking further monetization of its Whatsapp platform, as well as an update on the Reality Labs division. With Apple (NASDAQ: AAPL) preparing to launch its Vision Pro goggles next year, Meta could also be looking to ramp up its Oculus headsets.
The stock is likely too expensive for traders right now, although the company is showing no signs of slowing down. Shares are still relatively cheap as they trade at a price-to-sales ratio of just 6.7. It's not an exact comparison, but that is a cheaper multiple than Apple, Microsoft, and Tesla (NASDAQ: TSLA).
Technically speaking, Meta has a gap to fill up near $323. Given how close it is to that price it should act as a magnet in the coming weeks. This isn't financial advice, but as long as the trend remains upward, there is no point in shorting a stock like Meta.
Stay Savvy!