TSLA Stock News: Shares of Tesla (NASDAQ: TSLA) stalled on Wednesday after receiving a bit of a downgrade from Barclays. The stock has been on an unprecedented rally as of late with TSLA rising by about 40% over the past month. Despite the pullback on Wednesday, Tesla is still up by more than 143% in 2023.
Barclays downgraded Tesla's stock from Overweight to Equal Weight due to its recent surge. The investment firm stated that the stock has now outperformed and is due for a retracement. It also urged investors to pocket some profits now, calling for a crest in the stock's performance.
To be fair, Tesla's stock was well overdue for a correction. Even the healthiest stock charts require a cooling-off period from which the next leg up can occur if there is still bullish sentiment. Judging from Tesla's option flow, there are still plenty of institutional buyers that believe the stock will extend its gains.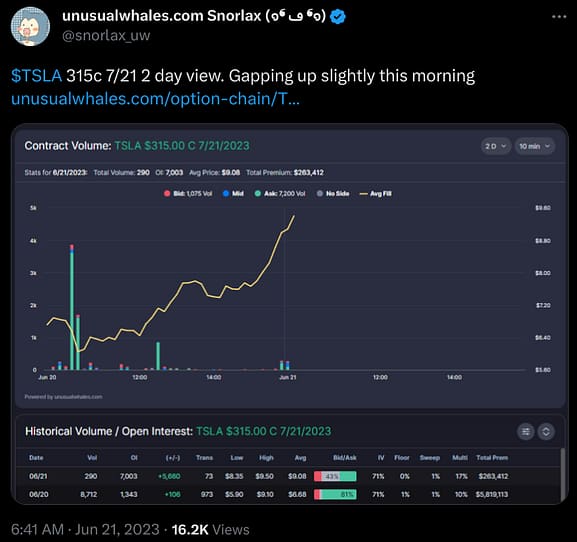 Tesla Continues to Add Automakers to its Charging Network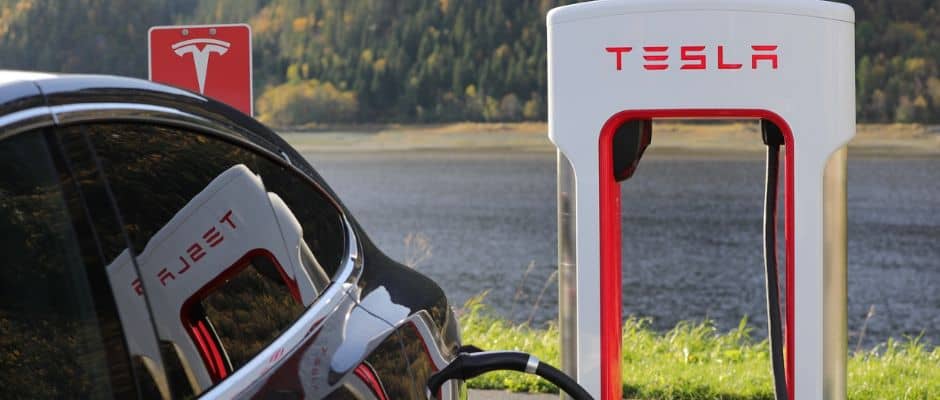 Part of the reason for Tesla's recent run has been due to partnerships it has established for its charging network. In recent weeks, General Motors (NYSE: GM), Ford (NYSE: F), and Rivian (NASDAQ: RIVN) have all announced that their vehicles will use Tesla's charging infrastructure in North America. On top of that, South Korean auto giant Hyundai is also considering adopting the network.
Tesla bears will tell you that this will only overcrowd existing superchargers and dilute the experience for Tesla's own customers. This is certainly reasonable given that only a small amount of charging takes place at these paid superchargers with a majority of EV owners charging from their homes.
Regardless, it establishes Tesla as the dominant name in the EV sector in North America. Tesla now owns a near monopoly on charging infrastructure which is certainly worth something in the eyes of investors. Is it worth the more than $300 billion it has added to its market cap? That remains to be seen.
TSLA Stock News and Outlook
Did Tesla need a pullback? Absolutely. Can it consolidate and continue to rise higher? Absolutely. Tesla is a different beast from other stocks and we know that it can continue to ride this wave on sentiment alone. When Tesla is on a tear like this, it is not worth shorting or stepping in front of. Aside from NVIDIA (NASDAQ: NVDA), there is not a stronger runaway train stock than Tesla.
Consider this before determining how to trade Tesla. The option flow continues to be overwhelmingly bullish. Option writers have been making a fortune off of Tesla this year and they are looking to continue that trend. There are billions of dollars in call options for 2023 and that is not a wall of bullishness that you should fight against.
You can also consider using these red days to write put options against TSLA. Until the options flow turns bearish, the sentiment and momentum will remain on the upside. Remember that the end of the quarter is fast approaching and these weeks have historically been bullish.
Stay savvy!