Shares of SVB are down by more than 60% on Thursday.
Liquidity issues and a capital raise have investors spooked.
Regional bank stocks are tumbling and dragging down the markets.
SIVB Stock News: The morning session started off well for stocks as all three major averages were firmly in the green to start the day. At the time of this writing, the indices have flipped and are all trading lower by at least 1.6%. The NASDAQ is leading the way with a 2% loss for the day. The markets have been overwhelmed this week following more hawkish rhetoric from Fed Chairman Powell. As well, volatility from an influx of trading of 0DTE options has also added to the volatility.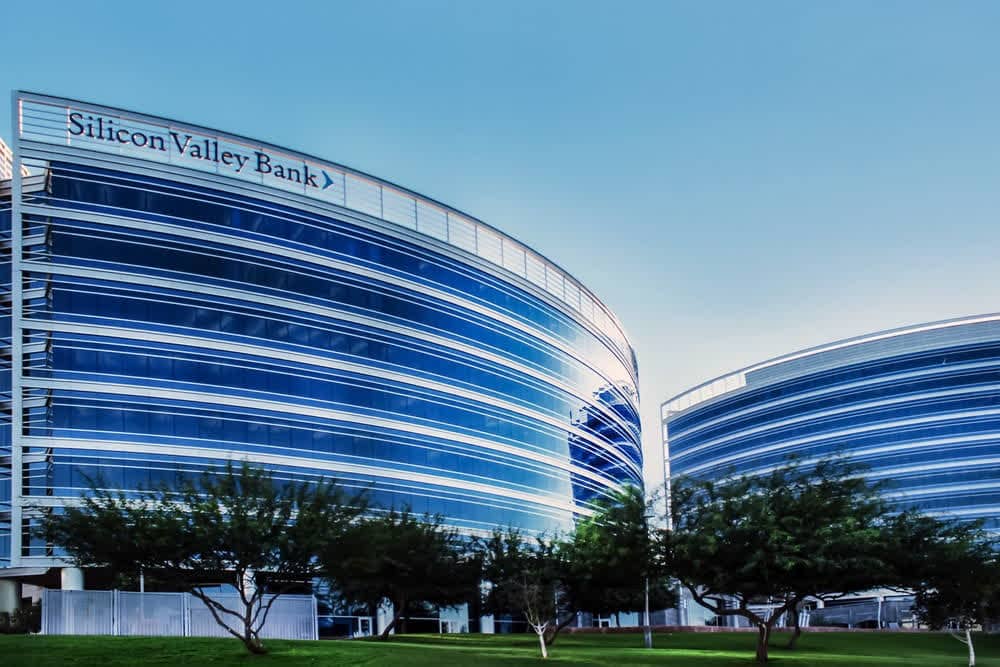 SVB Financial Group (NASDAQ: SIVB) is a tech-focused regional bank that specializes in venture-capital funding. Before Thursday, SVB or the Silicon Valley Bank was the 15th largest bank in the United States by total assets.
In a letter from the CEO Greg Becker, it was revealed that SVB has effectively sold all of its securities and is looking to raise $2.25 billion through a stock sale. At the end of December, SVB reported that it had $28.8 billion in available-for-sale securities. It held a further $95.3 billion in held-to-maturity securities. The bank completed a firesale of more than $21 billion which will net the company a $1.8 billion loss.
Silicon Valley Bank is Crucial to the Tech Industry
While few have heard of SVB, the bank serves as a banking partner for almost half of all publicly-traded tech and healthcare companies in 2022. Becker cited the rising interest rates as one of the key reasons to try and raise new capital.
Becker also noted that the capital raise will position SVB to accelerate growth and profitability. Clearly, this was not enough to alleviate the concerns of investors on Thursday. It was the largest single-day loss for the stock in 25 years and slashed its market capitalization in half.
SIVB Stock News and Outlook
Source: TradingView.com
The losses for SIVB are even more magnified on Thursday after Silvergate Capital (NYSE: SI) announced it will liquidate its assets. The crypto-focused bank was another California-based institution that succumbed to the higher costs of lending. Silvergate's stock fell further 40% on Thursday.
As for SIVB, Becker insists that the bank is well-capitalized. The capital raise is not ideal, but the bank seems to be in a better position than Silvergate. The bottom line is that SVB is trying to sell shares of its stock to dig its way out of its own losses. These losses are a result of being poorly positioned ahead of the Fed's interest rate hikes. Its portfolio of fixed-income assets was stuck at a yield of 1.79% compared to the current 3-year treasury yield of 4.71%.
Could this be a buying opportunity for SIVB after an epic collapse for the stock? Or is this a telling sign for the financial industry as a whole? This does not seem like a falling knife you would want to get in the way of. Wait until the dust settles because usually there is more to a story than first meets the eye.