BABA Stock News: Chinese technology conglomerate AliBaba Group (NYSE: BABA) jumped by nearly 15% on Tuesday morning. The move comes after a major restructuring announcement from the company that will see its existing business split into six different segments. It is the largest restructuring for AliBaba in the company's 24-year history.
It has been a tough couple of years for AliBaba investors. The stock has lost more than $600 billion from its value after regulatory crackdowns from the Chinese government squashed much of the country's tech industry. At one point, AliBaba looked to be the next sure bet to reach a $1 trillion market cap. At its low-water mark, BABA stock was trading for less than $60.00 per share.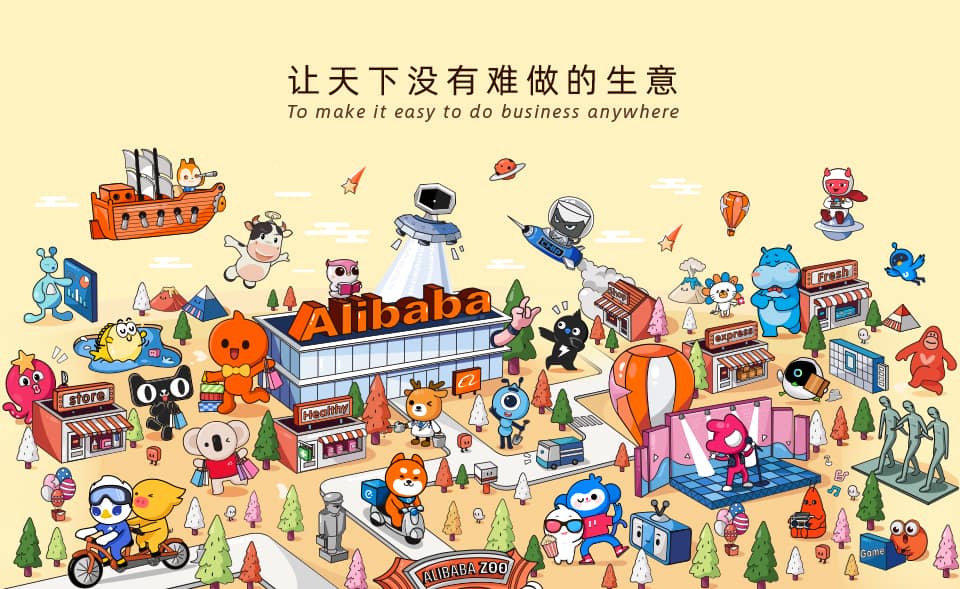 AliBaba Announces Restructuring Plan
The plan will see AliBaba split its enterprise into six different business segments:
Cloud Intelligence Group
Taobao Tmall Commerce Group
Local Services Group
Cainiao Smart Logistics
Global Digital Commerce Group
Digital Media and Entertainment Group
The key part of Alibaba's announcement is that each division can pursue fundraising and even a public listing or IPO if they choose to. The one exception is the flagship Taobao Tmall Commerce Group which will remain under the control of AliBaba.
This might be a familiar scene for some investors who were eagerly anticipating the spin-off of its Ant Group fintech affiliate back in 2020. After Baba-founder Jack Ma publicly criticized government officials in a Shanghai symposium, the downward spiral for the company began. This caused Ma to seek out hiding in other countries, as well as the cancellation of the Ant Group IPO. At the time of the announcement, Ma had returned to China and had seemingly made some peace with the CCP.
BABA Stock News and Outlook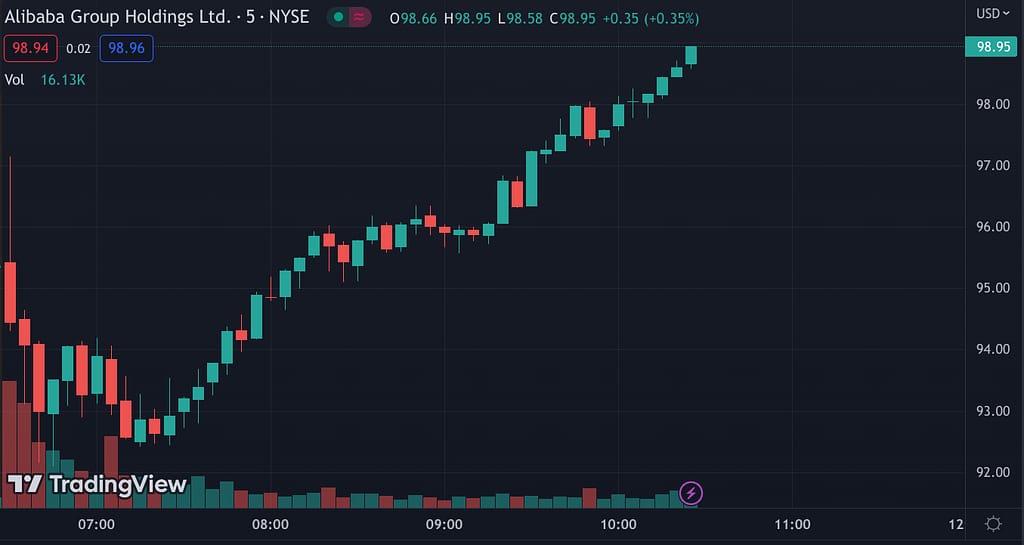 What does this mean for BABA stock? No plans to distribute shares have been announced yet. This might arise if any of the new divisions do decide to list publicly in either China or the United States. Investors seem to be buying in as the stock continues to climb higher during a session where the major averages are in the red.
Options traders who were betting on an AliBaba rebound woke up to some massive gains on Tuesday. We are always hesitant to recommend a stock after a massive single-day gain. There should be some opportunity to add shares on a pull-back after traders take some profits. As for the future of AliBaba, the split should make the company more nimble in how it operates. This move can only be seen as bullish for the company and the prospects of the stock in the future.