AMC Stock News: In an all too familiar scene, shares of AMC (NYSE: AMC) were halted on Tuesday morning. But this time, it wasn't a short squeeze brought on by Apes. It was a single report from Intersect that claims that tech giant Amazon (NASDAQ: AMZN) is interested in buying AMC. Shares popped by more than 12% following the report.
The struggling movie theatre meme stock has not had the best year of trading. Shares of AMC are now down by 82% over the past 12 months. AMC has now reached the point where the Intersect article refers to the company as a distressed asset which is why Amazon is interested in acquiring the business at a discounted price.
Related Article: Why was AliBaba Stock (BABA) Surging on Tuesday?
Will Amazon Acquire AMC?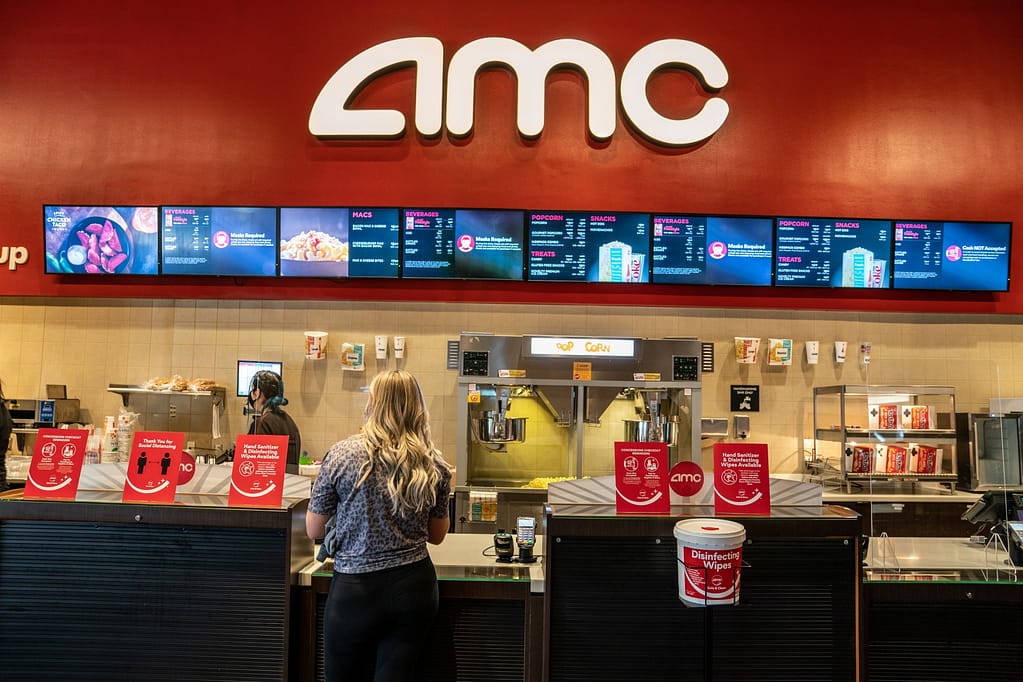 As of now, the Intersect article remains the only report linking the two companies. Internet news account, @Zerohedge was skeptical about the report and referred to it as a plant. As of now, there has not been any comment from either AMC or Amazon either.
Amazon has been trying to beef up the streaming services that it offers through Amazon Prime. It may also be feeling some pressure as rival Apple (NASDAQ: AAPL) reported that it is ready to invest $1 billion each year into feature films that would be shown in theatres.
Still, the report is definitely far-fetched. Reporting that a company that has more than $70 billion in cash would be interested in acquiring a $2 billion company isn't a big reach. Amazon has shown some interest under new CEO Andy Jassy to expand its brick-and-mortar retail services. This could also be contributing to the plausibility of Amazon's interest.
AMC Stock News and Outlook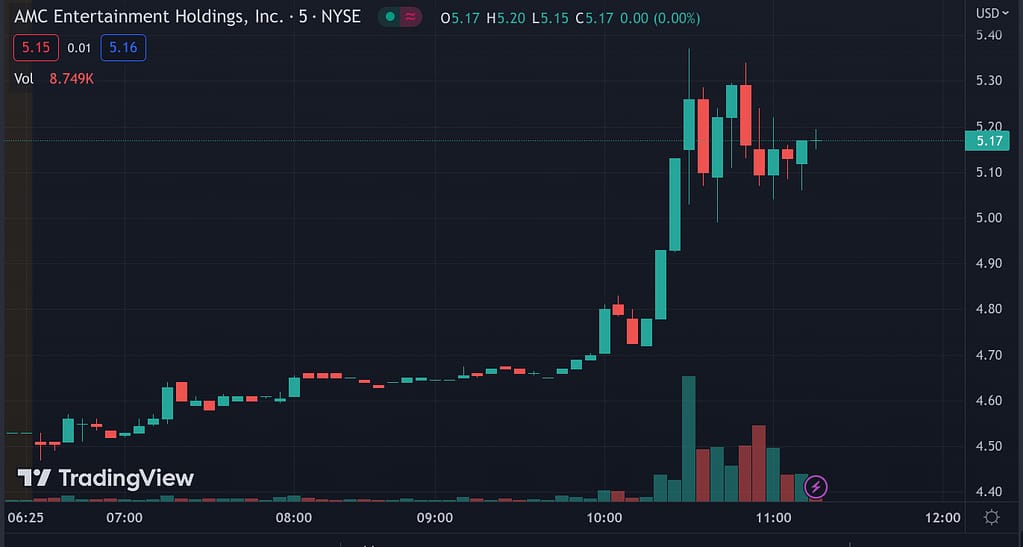 Since the meme stock fervour has died down, AMC's shares have tumbled to near-penny stock levels. Could this be the lifeboat that AMC Apes have been waiting for? Potentially. We wouldn't recommend going all-in or yolo'ing options for AMC based on this rumour. Until we see some confirmation of these reports, we remain skeptical of any potential acquisition.