AMC Stock News: Shares of popular meme stock AMC (NYSE: AMC) tumbled on Tuesday morning. At the time of this writing, the stock was down by more than 22.5%. What had the AMC Apes showing their paper hands on Tuesday?
The company announced a stock conversion settlement with their preferred shares which trade under the ticker symbol NYSE: APE. In a filing with the SEC, AMC revealed a binding settlement with plaintiffs in a lawsuit against the company's share conversion plan. These plaintiffs will now receive common shares of AMC as payment.
But the interesting part of the lawsuit is that both AMC and the plaintiffs are requesting that the status quo order be lifted on its stock. This will allow for a mass conversion of APE preferred shares to AMC common shares. If the court approves it, AMC will also be allowed to carry out a 1 for 10 reverse stock split of its stock. It will also be able to sell further stock if it needs to raise more capital in the future.
AMC Stock News and Outlook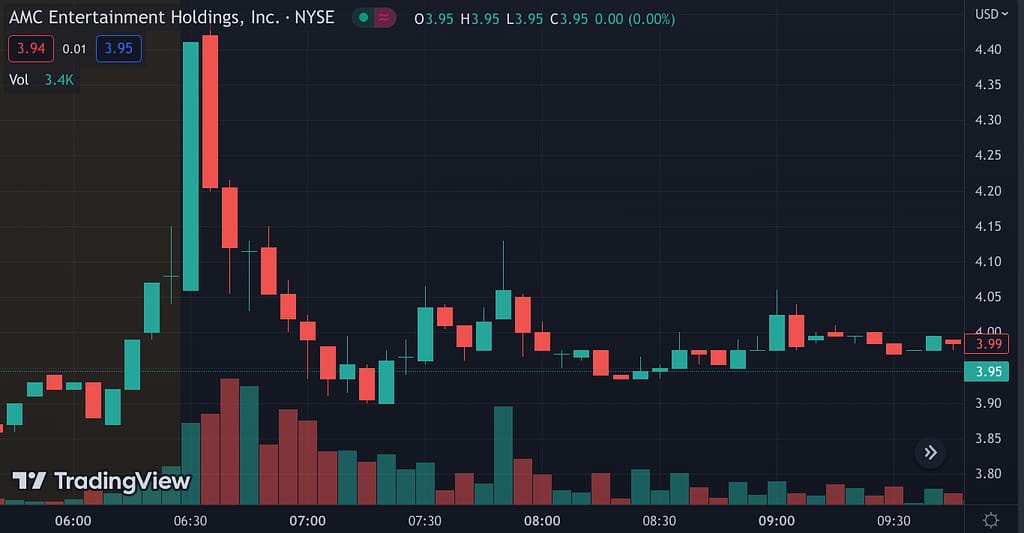 So is this good news or bad news for AMC shareholders? The mechanism behind the APE preferred shares has been known since they were introduced in 2022. Ideally, both AMC and APE would be trading at the same price. Given that conversion of APE to AMC could be imminent, it makes sense as to why shares of APE were up by 13%. This is the narrowest spread between the two stocks since February.
Is AMC stock a buy? Options traders are betting that AMC stock could continue to fall as short-term puts continue to rise in price. Should you sell your AMC for APE? It presents an interesting arbitrage opportunity since APE shares are likely to be converted to AMC shares. This provides a bit of upside although the spread is closing fast. B Riley analyst Eric Wold believes AMC is using the conversion to gear up for another massive capital raise. The company could issue as many as 394 million more shares, which would further dilute the stock.