Shares of META popped after the closing bell
The company missed on earnings but topped revenue estimates
Meta Platforms announced a $40 billion stock buyback plan
META Stock News: Social media behemoth Meta Platforms (NASDAQ: META) kicked off this week's big tech earnings with an impressive report.
Earnings of $1.76 per share
Quarterly revenue of $32.17 billion
While earnings came in lower, revenue topped Wall Street consensus estimates of $31.53 billion for the quarter. The Facebook-parent company has struggled over the past year with shares losing more than 50% during a dreadful 2022. The stock has been one of the early risers so far in 2023 and Wednesday's report will no doubt provide it with a jolt of momentum.
See why Meta Platforms was one of our early picks for Growth Stocks to Buy in 2023.
META Stock: Meta Announces a $40 billion Stock Buyback Plan
The announcement of the plan no doubt took some of the edge off of the earnings miss for the company. In 2022, Meta bought back $27 billion in stock and is looking to nearly double that number in 2023. The company has been cutting costs by slashing staff and reducing spending in the current high-interest rate environment.
The all-important Daily Active User (DAU) and Monthly Active User (MAU) figures also came in higher than expected. Despite the mainstream narrative, this shows that both Facebook and Instagram are holding up well. This is critical for Meta as rumours swirl about the US Government considering a ban on the Chinese platform Tik Tok.
META Stock Analysis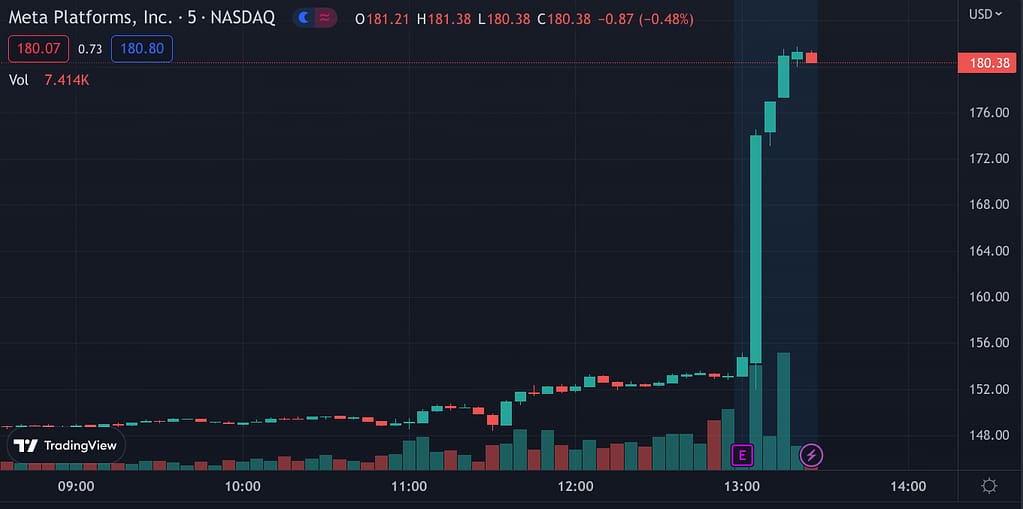 It is a great first step towards recovery for Meta as the global economy looks to repair itself in 2023. Number one on the shareholder wish list is a continued increase in ad spending from companies that partner with Meta. Ad revenues account for nearly 100% of the company's sales right now. Shares of Meta jumped by nearly 20% in after-hours trading.