Just a heads up! In this Ember Fund App review article, we do have prompts to join using our referral link. We stand to see our Bitcoin mining increase if you use our link, but it also shows you that we are users of the Ember Fund app and we know what we are talking about. This review article is unbiased and transparent.
Thanks for coming by!
What is the Ember Fund App?
If you are like us here at Savvy Canadian Finance, you are always on the lookout for free ways to earn Bitcoin. Recently, we discovered the Ember Fund App for both Android and iOS mobile phones. While the app is advertised as a way to invest in "crypto index funds", there are some other features that are worth your attention.
So what exactly is Ember Fund? It is a mobile-based application that allows you to both invest in cryptocurrencies and earn free Bitcoin. The app was founded by a group of industry veterans who have previously held positions at companies like Google, TikTok, Acorns, JPMorgan, and Binance.
As of April 2023, Ember has put up some impressive figures. The app has over 900,000 users and has processed over $1 billion, and has an average rating of 4.6 stars out of 5. Ember has been prominently featured in financial publications like Coindesk, Yahoo Finance, Reuters, and TechCrunch.
Sign up for a free Ember Fund account today!
How Does Ember Fund Work?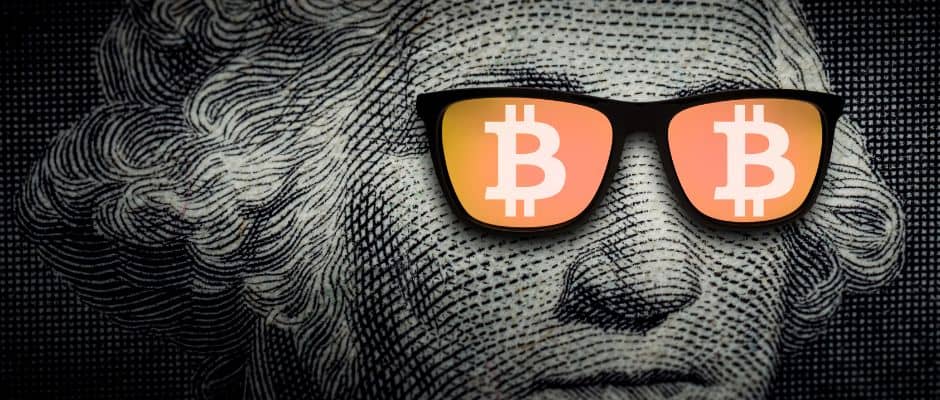 Everything on the Ember Fund app is extremely straightforward. Invest in a wide range of crypto products or simply just earn Bitcoin right on your phone. The Ember team has also continued to add new features and incentives for its growing community.
All you need to do to get started is download the Ember Fund App from either the Google Play Store or Apple App Store. The Ember Fund App is free to download and is only about 121 MB of data.
Once you have downloaded the app to your phone or tablet, setting up an account with Ember is simple.
Sign up for a free Ember Fund account today!
Once you have created your account, you can utilize Ember's numerous investment products. What are they? We're glad you asked! Let's take a look at what investments Ember Fund has to offer.
What Can I Invest in With Ember Fund?
Let's start with the thing that most people are probably interested in: free Bitcoin. Ember Fund provides its users with free Bitcoin on a daily basis through its cloud-based miner. If that sounds complicated, don't worry, it's not!
Ember Fund Free Bitcoin Miner
All you need to do is log in to the Ember Fund app and hit the Start Earning Bitcoin button. This will start a 24-hour clock where you can earn a number of Satoshis per hour. The base rate of earnings is just 1 Satoshi per hour right now but the more friends you refer, the higher that rate gets.
There are numerous ways to earn extra mining boosts and Bitcoin airdrops to your account. The easiest way is to refer friends which adds 1 extra Satoshi per hour to your mining rate. Here are some other mining boosts in the Ember Fund app:
+2 Satoshis per hour when you invest in an Ember Fund crypto portfolio.
+5 Satoshis per hour when your referred friends invest in an Ember Fund crypto portfolio.
+10 Satoshi one-time airdrop for setting up password recovery.
+250 Satoshi airdrops for completing surveys in the Ember Fund app.
These boosts can be used together to really supercharge your Bitcoin mining sessions. As of April 2023, there were 713,050 total miners in the Ember Fund ecosystem.
Sign up for a free Ember Fund account today!
Ember Fund Play
Recently, Ember Fund added the Play section of the app. This allows you to participate in tournaments against other Ember players by playing certain crypto-based games. The primary tournament game on Ember Fund is creating our own crypto portfolio with a virtual cash balance. The player whose portfolio performed the best at the end of the tournament will win the cash prize.
Ember also added a Surveys section where you can participate in a number of different surveys to earn more Satoshis. These surveys pay out hundreds, if not thousands, of Satoshis, that you can add to your balance. They only take a few minutes and you can do as many as you want when they are available.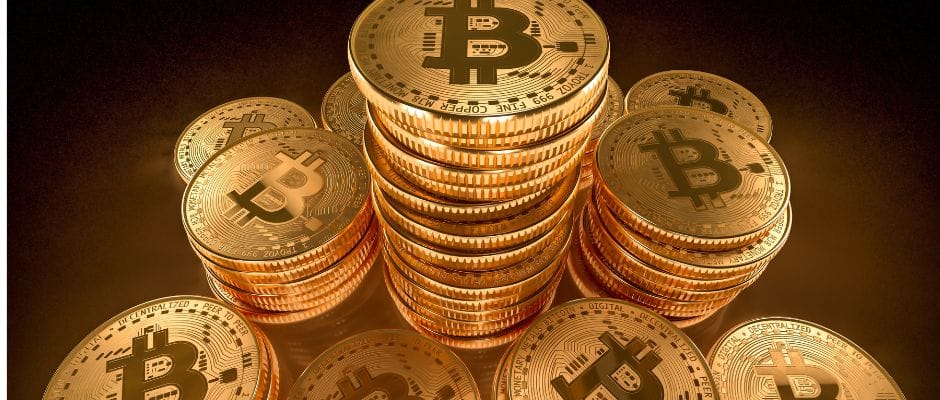 Ember Fund Invest
This is the heart and soul of the Ember Fund app and is an interesting take on crypto investing. As we mentioned, Ember Fund has created a number of different index funds for crypto investors. As of April 2023, there are 8 different Ember Fund portfolios including:
The Originals – BTC and ETH
ETH 2.0 Staking
Top NFT Index – Bored Ape Yacht Club and CryptoPunks
C.R.E.A.M. – A number of different DAOs
Metaverse
DeFi – Decentralized Finance tokens including Uniswap, AAVE, Maker DAO, and Compound
Meme Moonshot – Meme Coins including Doegecoin, Shiba Inu Token, and ApeCoin
Yield Farming – Stablecoins based in the Yearn Finance ecosystem
The best part about the Ember Fund crypto portfolios is that you can begin investing with as little as $5.00. This is a wonderful upgrade from the early days of the app where the minimum investment was $500.00.
Sign up for a free Ember Fund account today!
Ember Fund Crypto Trading
Finally, if you don't feel like investing in Ember's portfolios, you can simply trade cryptos like on any other exchange. On average, the trading fees can be as high as 3% so we aren't sure if you want to use Ember Fund strictly for trading. If you do, here is a list of the cryptos available for trade on the Ember Fund app:
Bitcoin (BTC)
Polygon (MATIC)
DAI (DAI)
Chainlink (LINK)
Sushi (SUSHI)
Uniswap (UNI)
AAVE (AAVE)
The Sandbox (SAND)
It is definitely not the most robust list of cryptos to trade but it is a nice addition to Ember's investment products.
Please trade cryptocurrencies at your own risk and do your own research before trading.
How do I Fund My Ember Fund Account?
You have three different ways to fund your Ember Fund account:
A direct crypto transfer from Coinbase
A direct crypto transfer from any other cryptocurrency wallet
Adding funds through a participating bank, debit card, or credit card
The same logic applies when you want to withdraw cryptocurrencies from Ember as well. The depositing process is surprisingly straightforward and makes investing in Ember's crypto products an easy task for any investor.
Ember Fund App Ease of Use
The app itself is very intuitive and streamlined. Each investment type has its own tab in the app and there are plenty of Help and Information sections. The buttons are clearly marked and easy to press as well. As long as you don't mind staring at the bright green theme of the Ember Fund app, you shouldn't have any issues using it on your phone!
Ember Fund App Customer Support
Since Ember Fund is a mobile-based app, most of the help materials need to be contained within the app itself. There is an extensive Help section with a long list of FAQs where you can begin your search for assistance.
If you still can't find your answer, you can submit a ticket with Ember Fund 24 hours per day. It is not a guarantee that an Ember team member will get back to you immediately, and there is no live chat to assist you in real time.
If you do require immediate assistance, Ember Fund provides an Ask the Community option. This will take you directly to the Ember Fund Discord page where you can chat with thousands of other users.
Ember Fund App Review: Is It Worth It?
The Ember Fund App has put a unique twist on crypto investing. It has created cryptocurrency index funds where investors can gain exposure to a basket of different crypto tokens. This takes some of the stress out of picking the right coins to invest in.
In our opinion, the best option is free Bitcoin mining. Even though you probably aren't going to make a fortune doing this, the Satoshis can really add up once you have referred a few friends. On top of that, you can take surveys, play in Ember tournaments, or trade a selection of cryptos directly in the app.
Ember Fund is an excellent way to make passive Bitcoin while also introducing a way to index your crypto investments. It is an innovative app that does not take up much space on your phone and is not a drain on your battery. Every crypto investor should look into the Ember Fund app to earn free Bitcoin and diversify their crypto investments.
Thanks for giving this a read today!
Stay Savvy!
Sign up for a free Ember Fund account today!