Once in a while, a cryptocurrency comes along that changes people's lives. We're not talking about the blue chips like Bitcoin or Ethereum. No, we're talking about meme coins, also known as shitcoins, that can make you broke or make you a millionaire overnight. In April 2023, that crypto is PEPE Coin ($PEPE). What is PEPE Coin? It has a familiar face and has already booked a more than 1,000% gain since its inception. Let's take a closer look at 2023's hottest meme coin: PEPE.
Related Post: What is the Ethereum Shanghai Upgrade?
What is PEPE Coin ($PEPE)?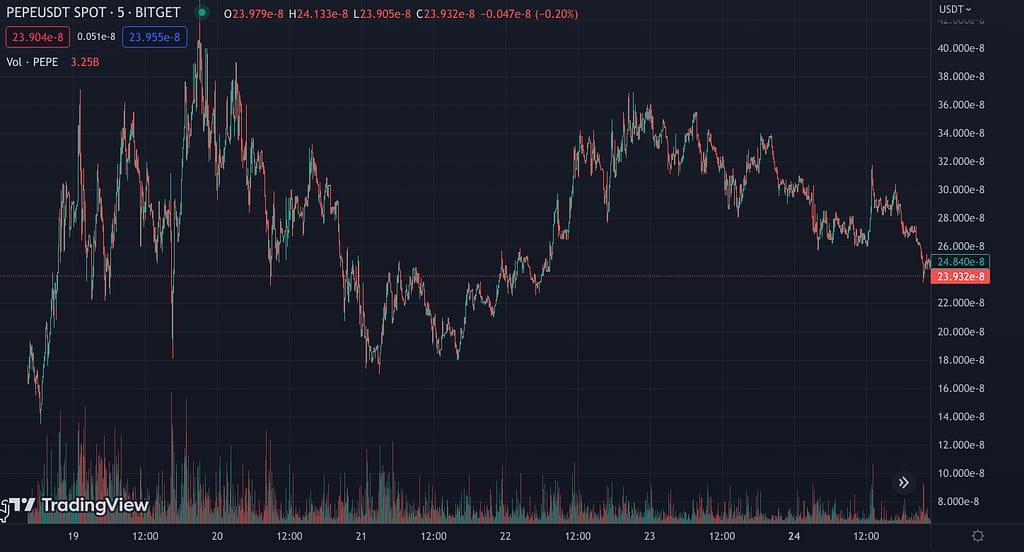 PEPE Coin was introduced to the world on April 14th, 2023, making it less than two weeks old at the time of this writing. The meme coin exploded onto the scene using the popular imagery of the crypto meme icon Pepe the Frog. Regarding the Mount Rushmore of crypto characters, Pepe is right up there with Shiba Inu and Satoshi Nakamoto as the most renowned figures in the industry.
Why is PEPE Coin so popular? The reasoning behind the popularity of meme coins is difficult to understand. Sometimes it is best to just buy some and enjoy the ride. The truth is, it likely won't have a long shelf life as meme traders move on to the next hottest coin in a few months. For now, it remains the hottest crypto token in 2023.
PEPE is an Ethereum-based token that can be bought on the crypto exchange site, Uniswap. The Pepe launch team has called PEPE the most memorable meme coin in existence. Since its launch, the token has also begun trading on several large exchanges including Huobi, MEXC Global, and OKX.
Related Post: Earn Free Bitcoin on Your Phone! Check out our Ember Fund App Review
How Many PEPE Coins Are There in Circulation?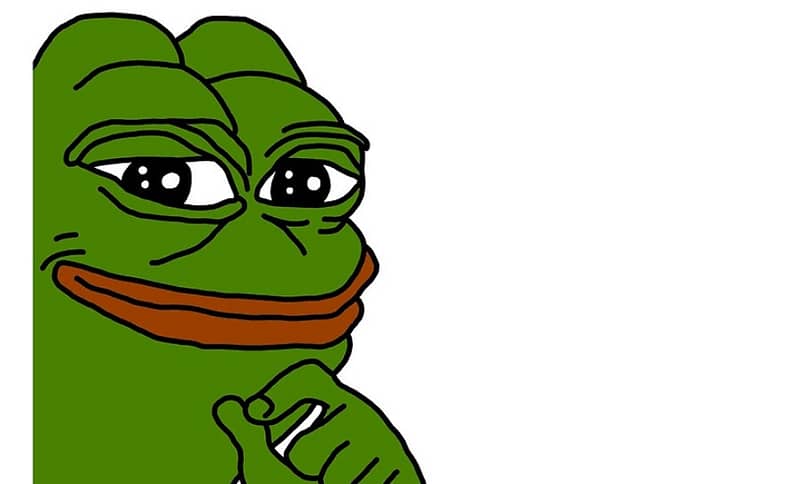 The total circulating supply of PEPE Coins is 420,690,000,000,000. As you can see, Pepe fully embraces the key meme numbers 420 and 69. PEPE's slogan is "no taxes, no bullshit" which is an obvious attack on crypto projects with high taxes and fees.
According to the PEPE team, 93.1% of the total supply of PEPE Coins has been sent to the liquidity pool. The remaining 6.9% is being kept in a multi-sig wallet for future centralized exchange listings and other liquidity pools.
The large number of PEPE Coins in circulation is certainly a red flag for this project. With no burning mechanism announced yet, there is no deflationary aspect which could improve the coin's value.
Related Post: Is Bitcoin a Good Investment in 2023?
How Much is a PEPE Coin Worth?
As of the time of this writing, one PEPE coin is worth $0.0000002249 USD. The total market capitalization of PEPE is just over $94 million USD as of April 26th.
This means that $1.00 USD will provide you with about 4.45 million PEPE tokens. An investment of $100.00 will get you $444 million coins.
Is PEPE a Good Investment?
Let's clear this up: PEPE is a meme coin, pure and simple. When even the launch team says that there are no financial gains to be made from PEPE, it should act as a red flag.
This is not to say that PEPE will not make you any money. We mentioned that it has already provided returns of over 1,000% to early investors. Those looking for the next Shiba Inu Token (SHIB) or DogeCoin (DOGE) will likely be disappointed.
When a meme coin is rallying, it can be a great idea to make a small investment and hold on for dear life. Only invest what you are willing to lose in PEPE, especially considering it has already made its initial meteoric surge. If you do decide to invest in PEPE, good luck and enjoy the ride!
Stay Savvy!