Apple Inc (AAPL) reported its fiscal first-quarter earnings after the bell on Thursday.
The company saw its largest sales decline since 2016.
Apple missed earnings per share and revenue for the quarter.
AAPL Stock News: The world's largest company by market capitalization, Apple Inc (NASDAQ: AAPL) reported its earnings on Thursday. The result was expected but not what shareholders wanted to see. The titanic company seemed to have a way of always surprising with better-than-expected results. Here are the numbers for Apple:
Earnings per share of $1.88 vs. consensus estimates of $1.94.
Revenue of $117.15 billion vs. consensus estimates of $121.10 billion.
iPhone Sales of $65.78 billion vs. consensus estimates of $68.29 billion.
Not ideal, but again, not unexpected for Apple this quarter. A challenging macroeconomic backdrop and continued supply chain issues out of China hit the company hard according to CEO Tim Cook.
Apple's earnings fall in line with struggles from other big tech companies like Amazon (NASDAQ: AMZN) and Alphabet (NASDAQ: GOOGL), both of which also reported earnings on Thursday.
AAPL Stock Analysis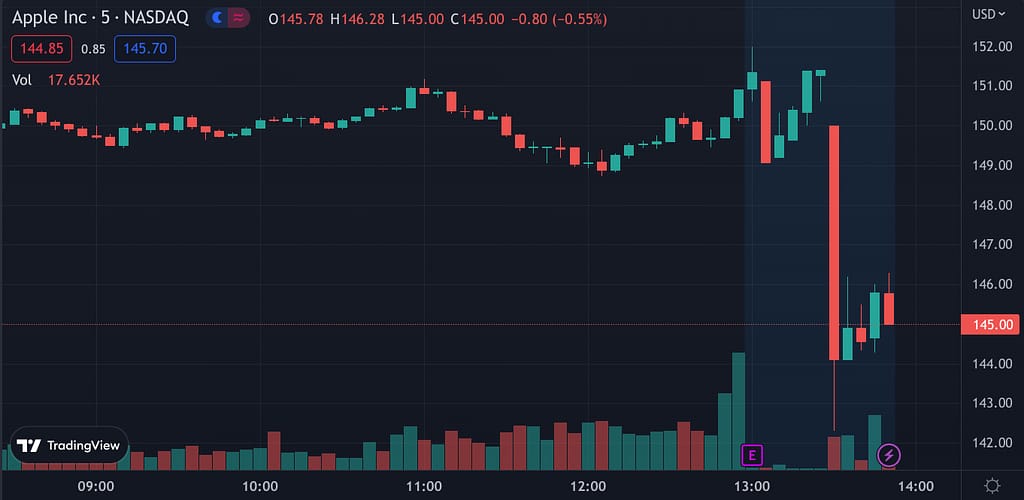 There were some positives to take away from the call for Apple shareholders. The company reported over 2 billion active products are currently in use around the world. This is a rise from the 1.8 billion from this quarter last year.
iPad sales rose by 30% year over year after the company released more affordable, lower-end models.
The one area where Apple beat Wall Street estimates was its services division. As most Apple shareholders know, this is a segment that is critical to the company's future growth. Recurring subscription models are high-margin, sticky ecosystems that Apple product users continue to spend on with each passing quarter.