We have a guest post from an up-and-coming travel blog called Packyourlittles.com! They have been kind enough to provide us with their updated Japan Rail Pass Guide. Look for more collaborations in the future!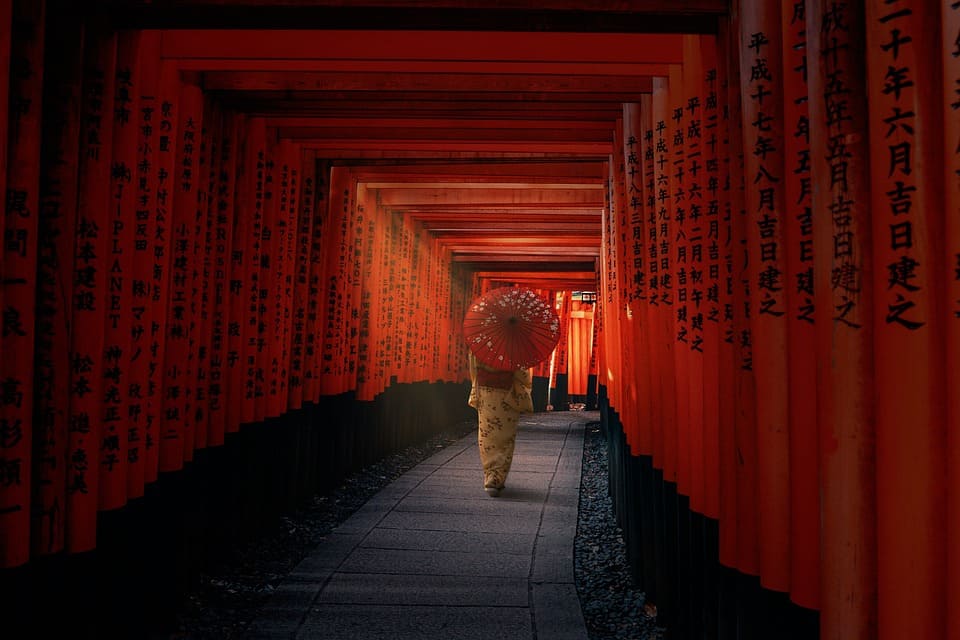 Are you thinking about heading to Japan this fall? If you are, you've probably already considered getting the Japan Rail Pass. Well, just a heads up before you go: As of October 1st, the Japan Rail Pass is going to increase significantly in price. For years, the JR Pass has been an incredible value for visitors to Japan as it allows them to ride the world-famous Shinkansen bullet trains an unlimited number of times for 7, 14, or 21 days. So what is the new Japan Rail Pass price as of October 2023? And most importantly, is the Japan Rail Pass worth it? Let's dive deeper and consider if the JR Pass is still worth getting for your trip to Japan.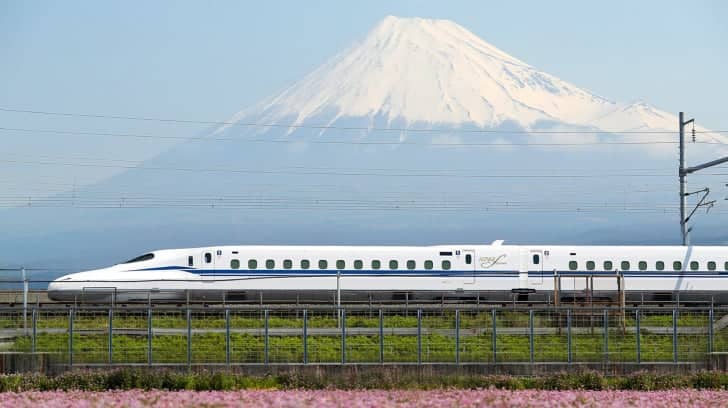 What is the Japan Rail Pass?
The Japan Rail Pass is a train pass that is issued by the Japan Railways Group or the JR Group. This pass allows foreigners to use local JR train lines and the Shinkansen trains freely for the designated duration. The JR Pass must be purchased before going to Japan. Once purchased, you will receive a voucher which can be redeemed in Japan where you will receive your pass.
This pass has been an incredible value for travellers, particularly if they utilize the Shinkansen routes. A one-way ticket for the Shinkansen between Tokyo Station and Shin-Osaka Station is about CAD $130. Currently, the seven-day JR Pass price is about CAD $280, which means you can ride from Tokyo to Osaka and back and the pass has already been paid off.
The JR Pass can also be used for local JR lines, some JR buses, and even JR Ferries like the one to Miyajima in Hiroshima. It is easy to see why the JR Pass has been so popular: the value is incredible. It also makes navigating Japan a breeze, especially if you do not speak the language.
How Much Was the Japan Rail Pass?
Prior to October's rise in prices, the JR Pass has been very reasonable. It is a part of what makes it so easy to travel around Japan on a budget. There are two classes of the JR Pass: Ordinary and Green Car. These two classes refer to where you can sit on the Shinkansen trains. The Ordinary Pass is for the Ordinary trains, while the Green Car pass allows you to sit in the premium cars. The Green Car comes with comfortable seats, more space, and usually some peace and quiet. Is it worth it? We've travelled on both and while the Green Car is nice, the Ordinary Cars are enough for most travellers.
Here are the previous prices of the JR Pass:
| | | |
| --- | --- | --- |
| | Adult JR Pass (Yen) | Child JR Pass (Yen) |
| 7-Day JR Pass | 29,650 | 14,820 |
| 14-Day JR Pass | 47,250 | 23,620 |
| 21-Day JR Pass | 60,450 | 30,220 |
| 7-Day Green Car JR Pass | 39,600 | 19,800 |
| 14-Day Green Car JR Pass | 64,120 | 32,060 |
| 21-Day Green Car JR Pass | 83,390 | 41,690 |
We'll let you do your own currency conversions but needless to say, these prices are a great value for any traveler. Unfortunately, these prices won't be around for much longer. As of October 1st, the new prices have a considerable markup from the ones listed above.
New Japan Rail Pass Price as of October 2023
Here are the new prices for the JR Pass as of October 1st, 2023:
| | | |
| --- | --- | --- |
| | Adult JR Pass (YEN) | Child JR Pass (YEN) |
| 7-Day JR Pass | 50,000 | 25,000 |
| 14-Day JR Pass | 80,000 | 40,000 |
| 21-Day JR Pass | 100,000 | 50,000 |
| 7-Day Green Car JR Pass | 70,000 | 35,000 |
| 14-Day Green Car JR Pass | 110,000 | 55,000 |
| 21-Day Green Car JR Pass | 140,000 | 70,000 |
As you can see, it's quite an increase in the price of the JR Pass. The new Japan Rail Pass price will rise by about 70% for every type of pass and for both adults and children. This is probably shocking
What are the Limitations of the Japan Rail Pass?
To start, you can only use the Japan Rail Pass for JR Lines. This means you cannot use the Japan Rail Pass for the following train line:
Any city subways
Tobu Railway
Seibu Railway
Keisei Electric Railway
Keio Corporation
Odakyu Electric Railway
Tokyu Railways
Keikyu Corporation
Kintetsu Railway
Hankyu Railway
Keihan Electric Railway
Hanshin Electric Railway
Nankai Electric Railway
Nishi-Nippon Railroad
As you can see, there are quite a few different railway corporations in Japan. We have certainly missed some others that are not on this list. All of these private railway corporations will not accept the Japan Rail Pass. 
New Benefits of the Japan Rail Pass
Do we really think a 70% increase in price is still a good value? Absolutely. For years, the Japan Rail Pass has been a great value for travellers. The price increase is extreme because it happened at once. What the JR Group probably should have done is raise it by a little bit each year. Still, as long as you take the Shinkansen to a few different cities, you will more than make up the value of the pass.
You should also know that all prices for trains will be rising, not just the price of the JR Pass. This helps make the new price a little easier to swallow for travellers. While the prices are not rising by 70% across the board, rest assured if you use the pass correctly, it can still be a tremendous value.
There is another benefit to the new Japan Rail Pass though. The JR Group is finally opening up its high-speed Nozomi and Mizuho Shinkansen trains. This alone can make the Japan Rail Pass worth it.
There have also been rumours that the Japan Rail Pass will provide you with other discounts at tourist attractions. Unfortunately, we have not been able to confirm this anywhere but we will update this page if we do find something.
What is the Japan Rail Green Pass?
You might have noticed the Green Pass when researching your trip to Japan. The Japan Rail Green Pass is the premium offering from the JR Group. What do you get with the Green Pass compared to the regular pass?
The Green Pass comes with plush seating with leg rests, recliner ability, and much more leg room. They are typically two to a side whereas the standard Shinkansen cars are three seats to a side. Power outlets and even a reading light is included directly in the seat, usually on the armrest.
One of the more important distinctions is the ability to reserve your spot in the First Class cars of the Shinkansen. This really comes in handy during high seasons like the Cherry Blossom season in March. There are times when tourists are forced to stand in the aisle of the Shinkansen for the entire journey.
Other perks you get include free drinks and magazines and a complimentary oshibori which can help freshen you up. Is it worth the extra cost? To some people it is. The Green Pass is about double the price of the standard Japan Rail Pass for all durations.
Can I Use the Japan Rail Pass on the Subway?
Unfortunately not. This is one of the more common questions we get asked when people are preparing to travel to Japan. There are a lot of trains that the JR Pass cannot be used with. Remember, only JR Group trains qualify for the JR Pass. In Japan, there are dozens of different train companies, including the local Metro and Subways. For these trains, you will need to purchase a Pasmo card for your region. In Tokyo, these are called SuiCa passes. The physical versions of these are going to stop being made in the near future, so eventually, we will all be using digital versions on our phones.
Where Can I Travel With a Japan Rail Pass?
You can travel across this beautiful country from Kyushu to Hokkaido. Some notable cities with Shinkansen stations are:
Tokyo
Kyoto
Osaka
Kobe
Nagoya
Hiroshima
Sendai
Fukuoka
Nara
Kagoshima
Nagasaki
Nagano
Hakodate
Japan is always upgrading its system and lines as well. By 2030, we should see a direct Shinkansen line from Tokyo to Sapporo! If you want to see all that Japan has to offer, there is no better way than the Shinkansen to travel the country!
Our Verdict: Is the Japan Rail Pass Worth It?
Yes! Here at SavvyCanadianFinance, we try to give you the inside scoop on everything to do with enjoying life to the fullest. Travelling is one way we can enjoy life and reap the rewards of being financially stable. This is our first article on travel and we chose Japan as one of the more recent travel destinations to open up following the COVID-19 pandemic. 
We think so, even at the new prices. The most important thing to consider when buying the Japan Rail Pass is your itinerary in Japan. Are you planning to visit different cities like Osaka, Kyoto, Nagoya, Hiroshima, and even Sapporo? If you are, then there is no better way to travel than on the Shinkansen train. Without the Japan Rail Pass, these Shinkansen tickets can really add up.
Although the 70% increase in price is shocking, we still firmly believe that it is a great deal for travelling around Japan. We also encourage you to see the other cities and prefectures in Japan if you are going there. Tokyo is a wonderful, metropolitan city but each region of Japan has its own culture and charm. Whether you choose to get the Japan Rail Pass or not, enjoy your trip to Japan and make sure to read all of our articles on how to travel around Japan with your littles.
Bon voyage!