Are you planning to take your kids to Japan? Contrary to popular belief, Japan is an extremely family-friendly destination. Some visitors may find things like the language barrier difficult to overcome. But for those who are willing to put in some effort, visiting Japan can be a very rewarding and even life-changing experience. Let's talk about going to the 10 best places in Osaka with kids.
Travelling with kids can be a stressful endeavour. Depending on where you live, the flight to Japan can be a long one. Then once you arrive, Japan can be a bit of a culture shock. Actually, it is like stepping foot into a different world.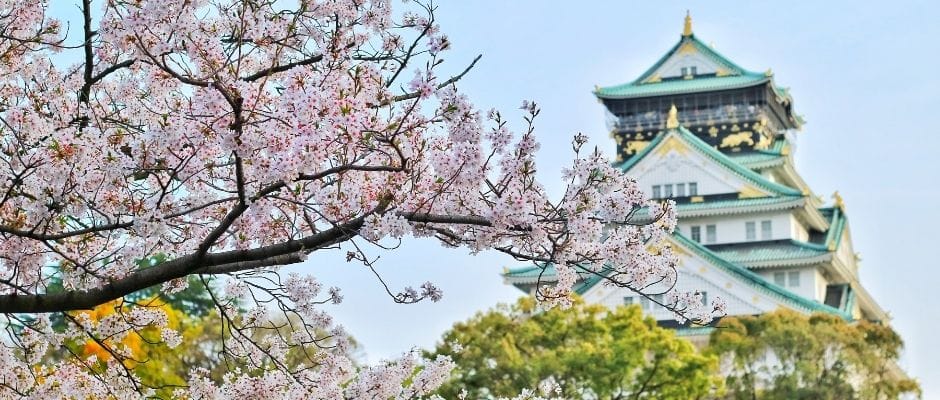 But don't worry, this is why we've got you covered. You might be wondering what a Canadian personal finance site knows about travelling. Finance advice is one thing, but providing travel tips? Let's get one thing clear: personal finance is a result of being diligent and sticking to your financial plan. Travelling is a reward for being disciplined with your money. Plus, we love travelling in Japan and are fully aware of some of the best places to go in Osaka with kids in 2023!
Some of the destinations on this list will be well-known, but others are definitely under the radar. If you are thinking about travelling to Japan in the next few months, consider getting the Japan Rail Pass to travel to Osaka. The Shinkansen bullet train is one of the world's fastest modes of transportation. In October, the JR Company is planning on a significant and long overdue price hike for the pass. Take advantage of the cheaper rates while you can!
Is Osaka Worth Visiting?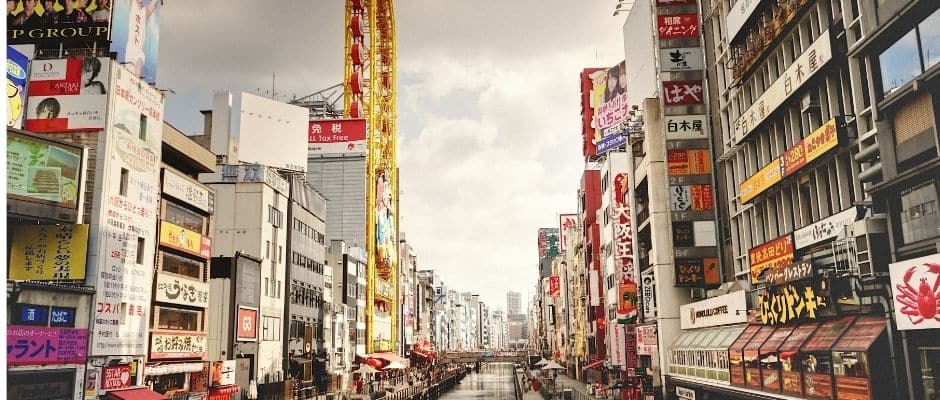 Let's begin with Osaka itself: is Osaka worth visiting? Absolutely. While most people will immediately think about Tokyo or Kyoto, Osaka is well worth your time. Located just two and a half hours away from Tokyo by Shinkansen, Osaka is the capital of the Kansai prefecture and the second-largest city in Japan after Tokyo.
We all know that Tokyo is the world's largest city by population in 2023. But did you know that Osaka is the tenth-largest? As of April 2023, Osaka has a population of 19.2 million people. It also has the seventh-largest GDP of any city in the world, with Tokyo once again being at the top of that list.
Osaka is like the little sibling of Tokyo, and Kansai residents will tell you they would have it no other way. Even though Osaka is one of the largest cities in the world, it is noticeably more laid back than Tokyo. The Kansai region is also home to several other incredible cities including Kyoto, Nara, and Kobe. These are all worth a visit during your first trip to Japan.
The 10 Best Places to Go in Osaka With Kids
So you've decided to visit Osaka with your kids. Great! Travelling in Japan can be overwhelming due to the long list of monuments and shrines to see. But let's be honest, your kids are not going to appreciate that. The best way to go see these things is to first tire your kids out. Not to worry, we've got this covered! Without further ado, let's check out the best places in Osaka with kids!
10. Osaka Aquarium Kaiyukan
It should come as no surprise that an island country like Japan has one of the world's best aquariums. Kaiyukan is a towering building located about 25 minutes away from the Umeda area of Osaka by train. The aquarium has 15 different tanks that take visitors through various regions in the Pacific Rim. The highlight of Kayukan is the 5,400-ton tank that is 34 meters long and sits in the middle of the coiling building. This massive tank houses hundreds of different species of marine life including Whale Sharks and Giant Manta Rays.
Outside this tank, you can see hundreds of other species including dolphins, sea otters, penguins, jellyfish, and sea lions. Overall, Kaiyukan has more than 30,000 creatures for your kids to learn about, up close and personal!
Kaiyukan Admission Costs
| | |
| --- | --- |
| Age Group | Admission Fee |
| Ages 2 and Under | Free Admission |
| Ages 3 to 6 | 700 Yen |
| Ages 7 to 15 | 1,400 Yen |
| Ages 16 and Over | 2,700 Yen |
Note: Admission costs can vary by date, please check the Kaiyukan website for up-to-date costs
Kaiyukan Hours
| | |
| --- | --- |
| Days of the Week | Hours of Operation |
| Weekdays | 10:00 AM to 20:00 PM |
| Weekends and Holidays | 9:30 AM to 20:00 PM |
Note: Hours of Operation can vary by date, please check the Kaiyukan Website for up-to-date times
Kaiyukan Access
The easiest way to get to Kaiyukan from Osaka Station is to take the Osaka Loop Line to Bentencho Station. From there board the Osaka Metro Chuo Line and get off at Osakako Station.
9. The HEP FIVE Ferris Wheel
If you are in the Umeda area outside of Osaka Station, look up and you will see the towering red Ferris Wheel known as HEP FIVE. If you were wondering, the HEP stands for Hankyu Entertainment Park which is one of the main department stores in the Kansai region. The very top of the HEP FIVE Ferris Wheel sits a staggering 106 meters above the ground.
You can enjoy an air-conditioned gondola that provides views of a large part of Osaka city. Once you are finished, you can enjoy the HEP FIVE shopping mall located directly beneath the Ferris Wheel. It is also just a few minutes walk from Hankyu and Hanshin department stores, as well as the incredibly large Yodobashi Umeda store.
HEP FIVE Hours
The HEP FIVE Ferris Wheel is open every day between the hours of 11:00 AM to 22:45 PM which is the time of the final boarding.
HEP FIVE Admission Price
Anyone under the age of six years old is free to ride the HEP FIVE Ferris Wheel. For those who are older than six, it is just 600 Yen per ride.
HEP FIVE Access
Luckily, HEP FIVE is just minutes away from the main Osaka JR Station. Just take the Midosuji exit from the Osaka JR Station and you will be there within a few minutes. It is also a 5-minute walk from either Umeda Station on the Osaka Metro Midosuji Line or Higashi-Umeda Station which is a stop on the Osaka Metro Tanimachi Line.
8. Osaka Castle Park Playground
Next up is the beautiful Osaka Castle Park. You might be interested in going out to see the famous 16th Century Castle, but we can guarantee your kids will be more interested in the massive playground. This is why we have made sure to include playgrounds on this list of the best places to go in Osaka with kids.
Highlighted by the famous blue slide that is three levels up from the ground, Osaka Castle Park's playground square is a must-visit for any kid in Osaka. The playground is encircled by a sprawling climbing apparatus that children can climb through or on. With multiple other slides and monkey bars as well, Osaka Castle Park's playground is one of the largest in the city.
Don't worry parents, with a Lawsons, Starbucks, and a trendy R Baker in the area, there are plenty of places to get a refreshment. The park and playground are free to enter and are open 24 hours per day and seven days per week.
Osaka Castle Park Playground Access
The easiest way to get to the Osaka Castle Park playground is to hop on the JR Osaka Loop Line and get off at Morinomiya Station. Just a quick walk across the street will bring you into Osaka Castle Park.
7. Kids Plaza Osaka
Kids Plaza Osaka is a fun and educational center for kids of all ages to enjoy. It was the very first museum in Japan that is completely dedicated to child education. The mantra of Kids Plaza Osaka is that children learn by playing. It prides itself on being an experience-oriented museum that allows children to have a hands-on method of learning.
Whether it is through arts and crafts, workshops, exhibitions, or performances, Kids Plaza Osaka is four floors of educational experience. Even adults will have fun trying out some of the activities as parents and children can learn together.
As with many family-focused facilities in Japan, Kids Plaza Osaka is fully equipped with a nursery for babies and baby strollers are free to rent. There is also plenty of coin lockers to store your belongings while you and your family enjoy the museum.
Kids Plaza Osaka Hours
The Kids Plaza Osaka is open seven days per week between the hours of 9:30 AM and 17:00 PM. The last admittance to the building is 45 minutes before closing. Check the website for updated times and holiday hours.
Kids Plaza Osaka Admission Price
| | |
| --- | --- |
| Age of Customer | Price of Admission |
| Adults | 1,400 Yen |
| Elementary and Junior High | 800 Yen |
| Pre-Schoolers 3 and Older | 500 Yen |
| Seniors 65 and Older | 700 Yen |
Kids Plaza Osaka Access
Kids Plaza Osaka is located about a five-minute walk from the JR Temma Station on the JR Osaka Loop Line. You can also take the Osaka Metro Sakaisuji Line and get off at Ogimachi Station.
6. The Glico Running Man
This is a fun little visit for the whole family and is right in the heart of Osaka's prime tourist district. Located on the famous Dotonbori Canal, the Glico Running Man was first installed in 1935. The sign has been updated five times since then and this sixth iteration is full of LED lights, rather than neon lights which were used previously.
There are plenty of other electric signs that light up the Osaka nightlife in Dotonbori, but the Glico Man is easily recognizable. It is one of the most famous signs in all of Japan and is always worth a family portrait. We recommend visiting at night time when the signs are lit up in all of their glory.
Obviously, access to the sign is free since it is in a public place. The easiest way to access the Glico Running Man is by taking either the Osaka Metro Midosuji Line or the Osaka Metro Yotsubashi Line and getting off at Namba Station.
5. A Hanshin Tigers Game at Hanshin Koshien Stadium
Hanshin Koshien Stadium is the Mecca of Japanese baseball. It is Fenway Park, Yankee Stadium, and Wrigley Field all rolled up into one. Okay, that might be a bit of a hyperbole but you get the picture. The Hanshin Tigers are one of the most storied franchises in the NPB or Nippon Professional Baseball League.
This trip does require you to go during the baseball season which usually begins in March and ends in October, similar to the schedule of the MLB. On a beautiful Osaka summer day, Koshien Stadium is a wonderful place to take in a game. With a real dirt infield and a beautiful grass outfield, Koshien is a true throwback to classic baseball diamonds. The ivy-covered exterior is iconic in the Kansai region and the stadium is known for having a very loyal and boisterous home crowd.
When taking in a game at Koshien don't forget to pick up some of their souvenir balloons. During the seventh-inning stretch, you can see the crowd blow up thousands of yellow balloons which are then released into the air in a fun tradition. The best part about taking in a baseball game in Japan? The beer vendors come to you with the infamous tanks of beer strapped to their backs.
The easiest way to access Koshien Stadium is by hopping on the Hanshin Line at Osaka-Umeda Station and getting off at the aptly named Koshien Station.
4. Ogimachi Park Playground
This list is going to be different from others because we made sure to include multiple playgrounds. While Japan is not always known for the largest playgrounds, the two on this list are certainly worth the visit. Ogimachi Park is a large recreational area near the Temma area and is where the aforementioned Kids Plaza Osaka is located.
This playground is small and compact but does it ever pack a punch. With some of the best slides in Osaka, Ogmiachi playground is a dream for children who are thrill-seekers. It also has several climbing spaces, plenty of green space, and a large sand play area.
Ogimachi Park Playground is highlighted by the massive winding yellow slide that propels you down at a high level of speed. This slide certainly takes people by surprise the first time they ride on it. There are four other slides that are smaller in scale but can still provide an exhilarating rush!
The best way to get to Ogimachi Park is the same as heading to Kids Plaza Osaka. Take the JR Osaka Loop Line to JR Temma Station or the Osaka Metro Sakaisuji Line and get off at Ogimachi Station.
3. Shinsekai and Tsutenkaku Tower
Some may argue that this area isn't really for kids, and they may be right. But there are too many cool things to see in Shinsekai that you will regret not going to this nostalgic little neighbourhood. Shinsekai was built in 1903 and half of it was designed after Paris, France and the other half like Coney Island in New York.
Located at the heart of Shinsekai is the famous Tsutenkaku Tower. But we think your kids will enjoy the bright lights and the famous floating Fugu Puffer Fish. If you want to see a little piece of old Osaka, head over to Shinsekai which is much less touristy than places like Dotonbori.
Shinsekai, which literally translates to New World, can be accessed by taking the JR Osaka Loop Line to Shin-Imamiya Station. You can also reach it by Osaka Metro by taking the Midosuji Line or Sakaisuji Line to Dobutsuenmae Station.
2. Tennoji Zoo
In the heart of the Tennoji area of Osaka sits the Tennoji Zoo. While this zoo is not as famous as the Ueno Zoo in Tokyo, we believe it is just as good, if not better. The price of admission makes Tennoji Zoo one of the best bangs for your buck in Osaka for families.
The Tennoji Zoo was established in 1915 which makes it the third-oldest zoo in the country. Tennoji Zoo spans over 11 hectares of land with over 180 different species and more than 1,000 total animals. Children can see a wide range of species including lions, tigers, giraffes, elephants, red pandas, wolves, and polar bears.
Nearby the Tennoji Zoo is the Tennoji shopping district which includes the Abeno Harukas and ABenQ malls, as well as a giant Don Quijote store and the Kintetsu department store.
Tennoji Zoo Hours
The Tennoji Zoo is open Tuesday through Sunday between the hours of 9:30 AM to 17:00 PM. The last admission of the day is at 16:00 PM. Tennoji Zoo is closed on Mondays.
Tennoji Zoo Admission Price
| | |
| --- | --- |
| Age of Customer | Price of Admission |
| Preschool Children and Younger | Free |
| Elementary and Junior High | 200 Yen |
| Adults | 500 Yen |
Tennoji Zoo Access
The Tenshiba gate is accessible from the Tennoji Station on the JR Osaka Loop Line or on Osaka Metro. You can also take the Kintetsu Minami-Osaka Line to Osaka Abenobashi Station.
You can access the Zoo from the Shinsekai gate by taking the same train lines to Shinsekai. This includes taking the JR Osaka Loop Line to JR Shin-Imamiya Station or taking the Osaka Metro to Dobutsuenmae Station.
1. Universal Studios Japan (USJ)
Was there ever any doubt as to which attraction would be first on the list of the best places to go in Osaka with kids? Ever since Universal Studios Japan or USJ opened its doors in 2001 it has been a staple for both locals and tourists. From Jurassic Park to Harry Potter World to the brand-new Super Nintendo World, USJ can provide multiple days of family entertainment.
Our suggestions? Buy your tickets online and still head to the park early. Download the USJ Mobile App so that you can get a head start on getting into the queue for Super Nintendo World. USJ is only letting in limited guests and if you miss out on a digital entry ticket through the app, you might just be out of luck.
The Super Nintendo World is an awesome, fully interactive experience. Visitors can purchase Mario wristbands that can be used to collect coins from various places around the area. There is also a Mario Kart ride and a Yoshi train ride that takes you all around Super Nintendo World. Don't forget to hit the 1UP Gift Store for plenty of USJ-exclusive items.
Universal Studios Japan Hours
The hours of operation at USJ vary from month to month. Check the official website for the specific dates on which you are planning to go.
Universal Studios Japan Admission Price
| | | | |
| --- | --- | --- | --- |
| Age of Customer | Single-day Pass | 2-Day Pass | 1.5 Day Pass |
| Adults (Ages 12+) | 8,600 Yen | 16,300 Yen | 13,100 Yen |
| Children (Ages 4-11) | 5,600 Yen | 10,600 Yen | 8,600 Yen |
| Seniors (Ages 65+) | 7,700 Yen | | |
Universal Studios Japan Access
From Umeda or JR Osaka Station, you can hop on the Osaka Loop Line train and get off at Nishikujo Station. From here, get on the JR Yumesaki Line to Universal City Station. Note that the transfer at Nishikujo Station is usually on the same platform if not the same train.