CloudTax Review (2023)
Filing taxes shouldn't be as stressful as it is. It seems that every time tax season rolls around many of us are scrambling to get organized. While more than 90% of Canadians filed their taxes electronically in 2022, the debate is on about which is the best free tax software in Canada. Luckily, there is plenty of tax software to choose from for Canadians in 2023. This is our CloudTax Review as we try to answer the question: is CloudTax the best free tax software in Canada?
What is CloudTax?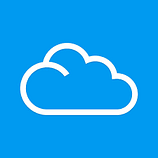 CloudTax was created in 2015 as an online app that made filing taxes easy and accessible for all Canadians. It was founded by Nimalan Balachandran, a former Tax Payer Service agent at the CRA. Balachandran immigrated to Canada at the age of 17 following the devastating tsunami that hit Sri Lanka in 2004. After seeing how much Canadians struggle with filing their income taxes, Balachandran wanted to create an easy-to-use system that could help Canadians across the country.
CloudTax allows you to file your taxes in Canada for free via a desktop computer, tablet, or mobile app. It is compatible with Windows, Mac, iOS, and Android operating systems. The platform comes with a number of impressive features including the use of artificial intelligence to make future filings easier.
With tens of thousands of users each tax season, CloudTax is looking to take on some of the biggest names in the tax software industry. With a user-friendly interface, the highest Google security encryption, and NETFILE-approved, CloudTax is making the case to be one of the best free tax software in Canada in 2023!
CloudTax Pricing: How Much Does it Cost?
While CloudTax is widely known as being a free tax software, there are three different tiers of the app. As with most tax software, the more you pay the more features you receive. For most Canadians, CloudTax Free will be sufficient, especially since they have added rental income and self-employed Canadians this year!
Let's take a look at the prices for the three different tiers of CloudTax and what each one offers you!
CloudTax Free
CloudTax Free is sufficient for most Canadians with straightforward and simple tax returns. In 2022, CloudTax added the ability to file rental income, self-employed income, and employment expense reporters. These so-called complicated tax scenarios were previously unavailable in the free version of CloudTax.
Here is the complete list of features you receive with a CloudTax Free subscription:
COVID-19 Support Benefits
Employment Income
Investment Income for stocks, ETFs, and other assets
Retirement Income
Business Income
Real-estate rental income
T1135 Foreign Income
As it suggests, the cost of CloudTax Free is completely free. There isn't even a donation like you can make with other apps like Wealthsimple Tax or StudioTax. The great thing is that for most Canadians, the free version of CloudTax will be more than enough!
CloudTax Plus
The CloudTax Plus tier comes with everything included in the CloudTax Free tier, plus a few extra added benefits. These include the following:
Email, Phone & Live Chat Support from Tax Experts
Audit Protection
Access to CloudReceipts (receipt-tracking software)
File up to 20 returns with one license
CloudTax Plus will cost you $29.99 per return and the price is more in line with other software like U-File.
CloudTax Pro
Finally, CloudTax Pro is the third and most expensive tier that CloudTax offers. In addition to everything that the CloudTax Plus tier offers, you also have the option to leave your taxes for tax experts to personally submit to the CRA on your behalf. This tier will cost you a price starting at $39.99. To start this process, you will need to call CloudTax directly and go through discovery with a tax expert.

CloudTax Security: Is CloudTax Secure?
One thing that we know for sure: CloudTax is secure. It uses Google's highest level of cloud security. It encrypts the data on the site and encourages you to use biometrics on a phone or table. This can include a Face ID or fingerprint unlock.
CloudTax is approved of and regulated by the CRA. It uses NETFILE to file your taxes directly and electronically with the CRA itself. This means you can have faith that your personal tax information will not be handled by a third-party company. Your data will stay within CloudTax and with the CRA, something that should provide you with peace of mind.
Is CloudTax Available for Everyone in Canada?
Unfortunately, for now, CloudTax is not available for the residents of Quebec, the Yukon, the Northwest Territories, and Nunavat.
Now that the company has added self-employment and rental income this year, CloudTax is available to most Canadians who do not live in the previously mentioned Provinces and Territories.
CloudTax is a tax software made for Canadians by Canadians!
CloudTax: Pros and Cons
Pros
Even CloudTax Free is a robust platform that has more features than other free tax software in Canada.
If you pay for the CloudTax Pro tier you can get live, real-time access to tax experts. You can even have them file your taxes for you if you simply do not have the time!
Paid versions of CloudTax still have competitive pricing.
File your taxes on the go on a mobile phone or tablet!
CloudTax Free now includes self-employment and rental income as of 2023.
Cons
The drop-off for customer support is drastic for CloudTax Free vs the paid versions.
CloudTax is not available to residents of Yukon, Northwest Territories, Nunavat, and Quebec.
You cannot transfer the previous year's data if you used a different platform.
CloudTax Review 2023: Is this the Best Free Tax Software in Canada?
With the new additions to CloudTax for the 2022 tax season, the software is certainly making its case as the best free platform in Canada. CloudTax has everything you could ask for in tax software: a clean and simple interface, a mobile app, and high security. If you haven't yet filed your taxes this year, it might be time to give CloudTax a look in 2023!